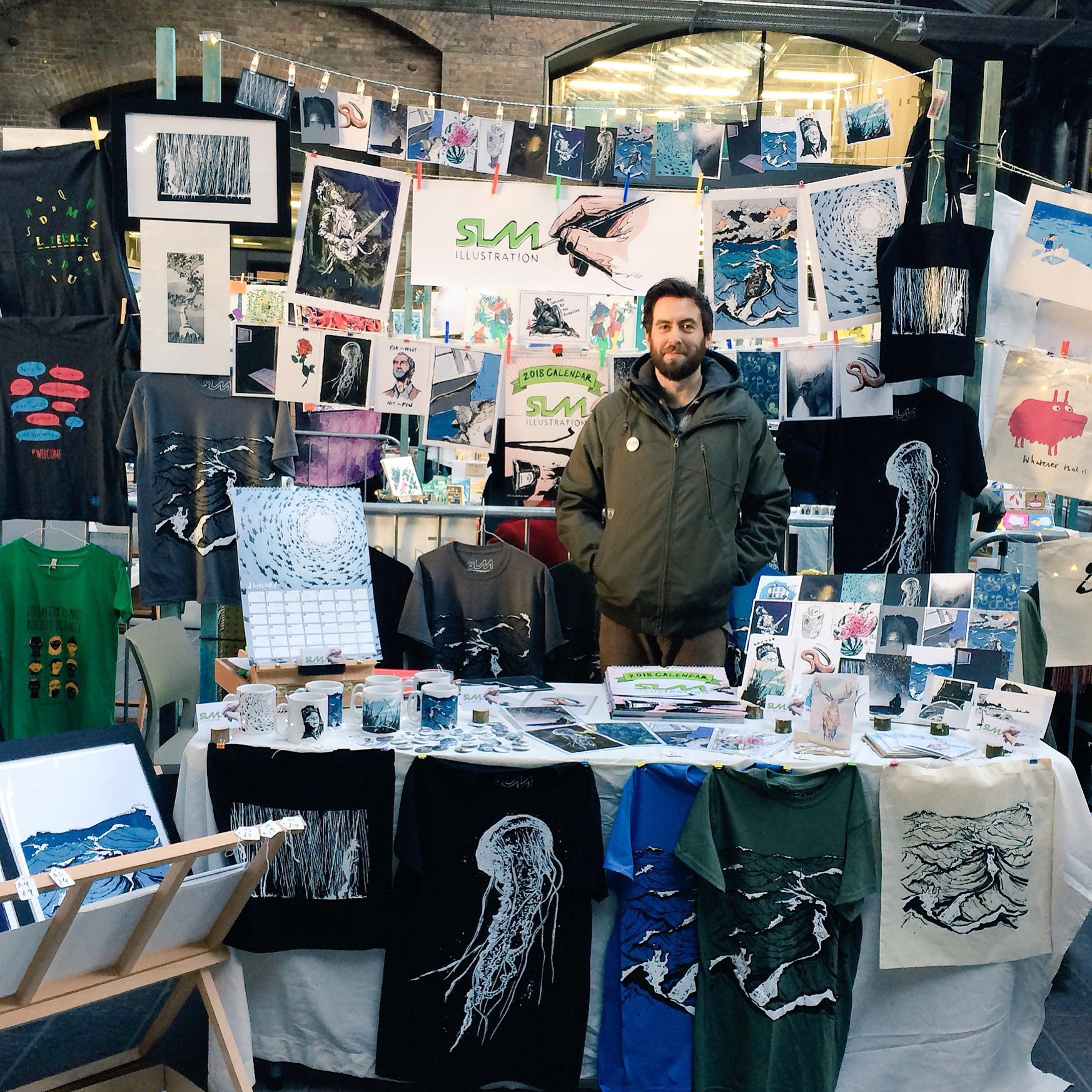 Hi! I'm Scott and I am a freelance Illustrator based between Bristol and London, and I work in a fast and distinctive figurative style using brushed indian ink, adding colour and texture both digitally and painted. 
Commissions to date include album artwork graphic design and art direction, small business branding, sci-art for ocean themed concepts, large scale festival stage backdrop paintings, storyboards, concept art for a short film, and a traditional animation (and music composition) for a mobile app soon to be launched. Ongoing projects include a fictional children's book and a sci-art coffee table book, and upcoming commissions include the art direction for the short film I storyboarded. I am also always working on my own artwork and creative projects and continuously striving to enhance my portfolio. I also sell my artwork and illustrated products on Etsy and at a number of illustrator and craft fairs including the House of Illustration summer and Christmas fairs.
I want to work with you! I am interested in working on any number of areas of illustration including editorial, book jackets, music art and promotion, illustrated books and graphic novels, storyboarding, traditional animation, branding and advertising, and hand lettering. If you have a commission that you would like to discuss with me then please feel free to get in touch using the details above, by social media, or by filling out the form below...looking forward to working with you on whatever you illustration needs may be!
Thank you for your interest! I will get back to you soon.