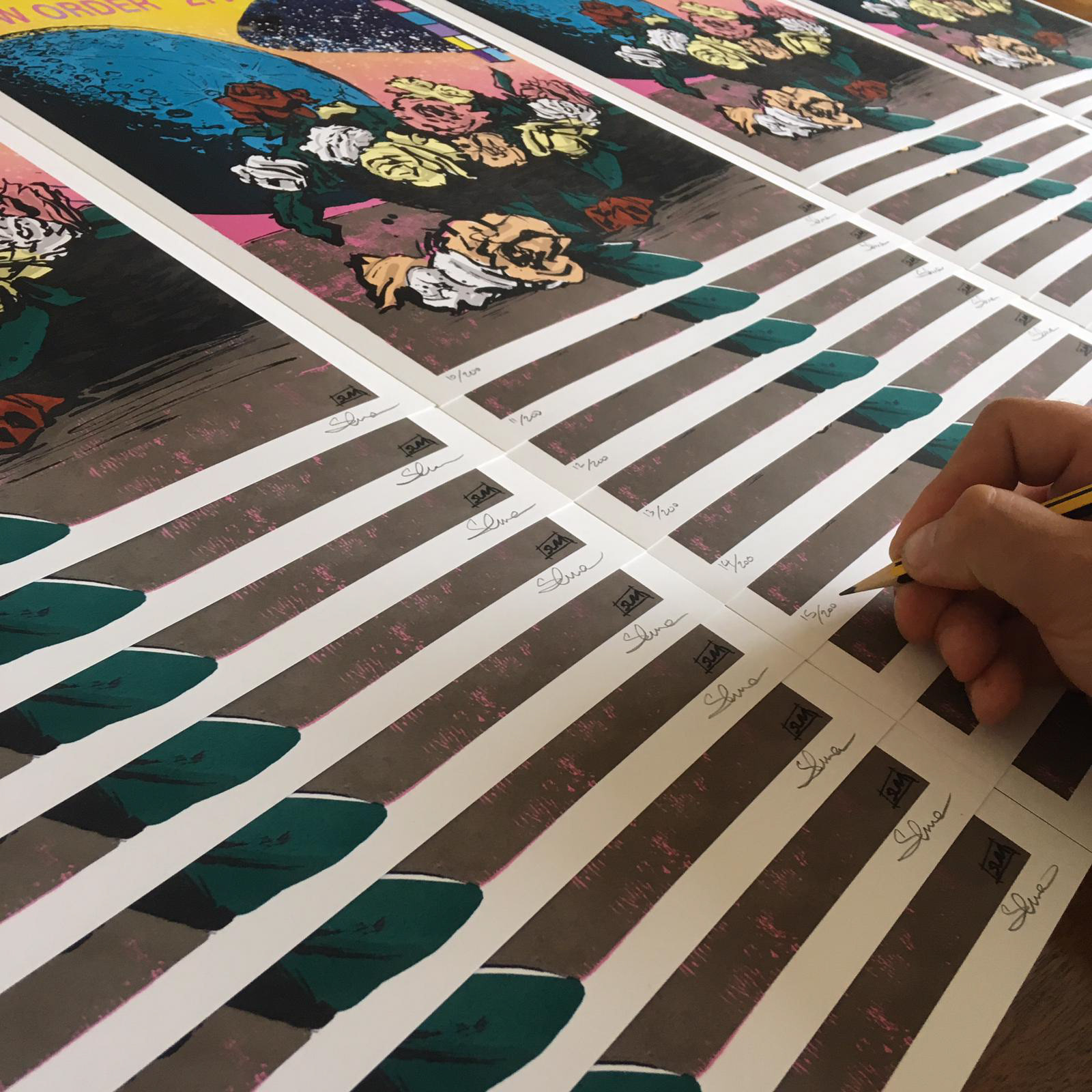 At Bluedot Festival 2019 I ran an 'inky drawing workshop' in the Incredible Oceans 'Ocean Zone' dome and exhibited artworks alongside including 3 headline act illustrated posters.
New Order's promotional manager decided to post theirs on their official instagram account to announce their arrival, which led to producing a limited run of 200 signed prints.
 The response has been fantastic and I really can't thank him enough for the support!
Prints of all the other images shown below also available.
Hot Chip & Kraftwerk Bluedot Posters,
2020
Original Hot Chip poster made for the festival;
Hot Chip Band Portrait; The Warning, 
2019
Kraftwerk Band Portrait; The Man Machine,
2020