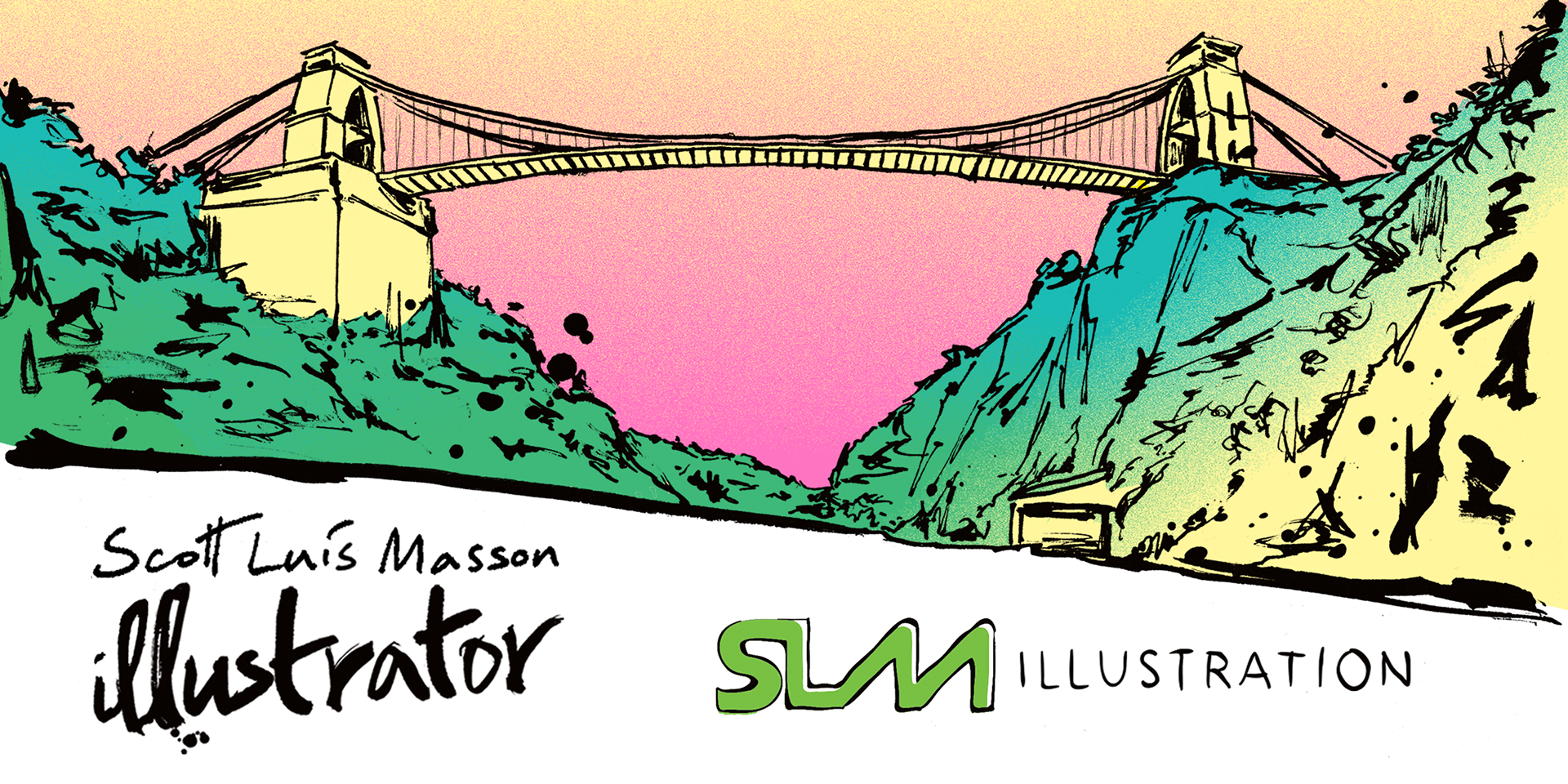 Hi! I'm Scott and I'm a freelance Illustrator based between Bristol and London, and I work by hand in a loose figurative style using Indian ink, applying colour and texture digitally, which can be easily translated into large-scale artworks using paints. 
I want to work with you! I work in a number of areas of illustration including editorial, book jackets, music art and promotion, illustrated books, storyboarding, traditional animation, branding and advertising, and hand lettering. If you have a commission that you would like to discuss then please feel free to get in touch using the details above, by social media, or by filling out the form below...looking forward to working with you in the future!
Thank you for your interest! I will get back to you soon.