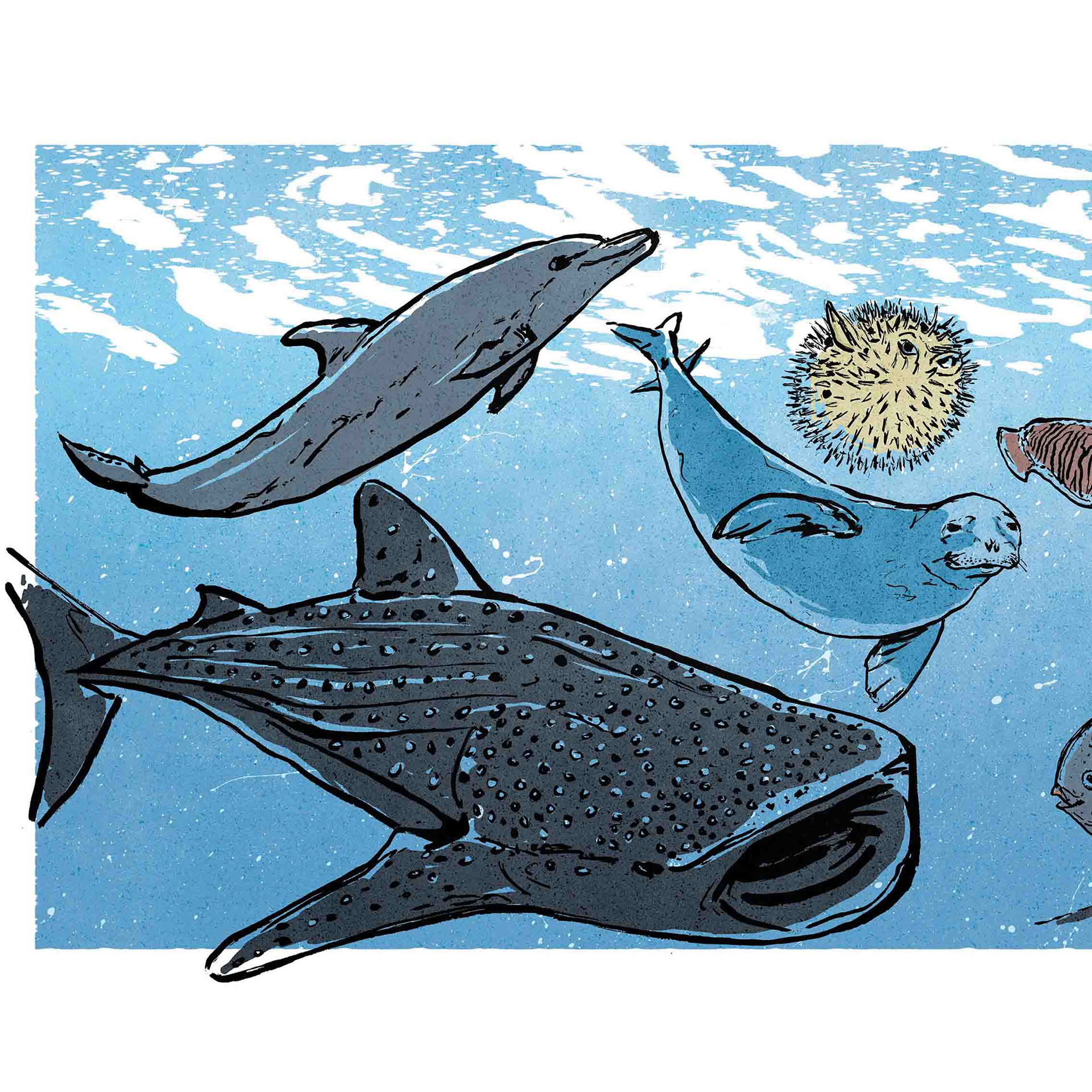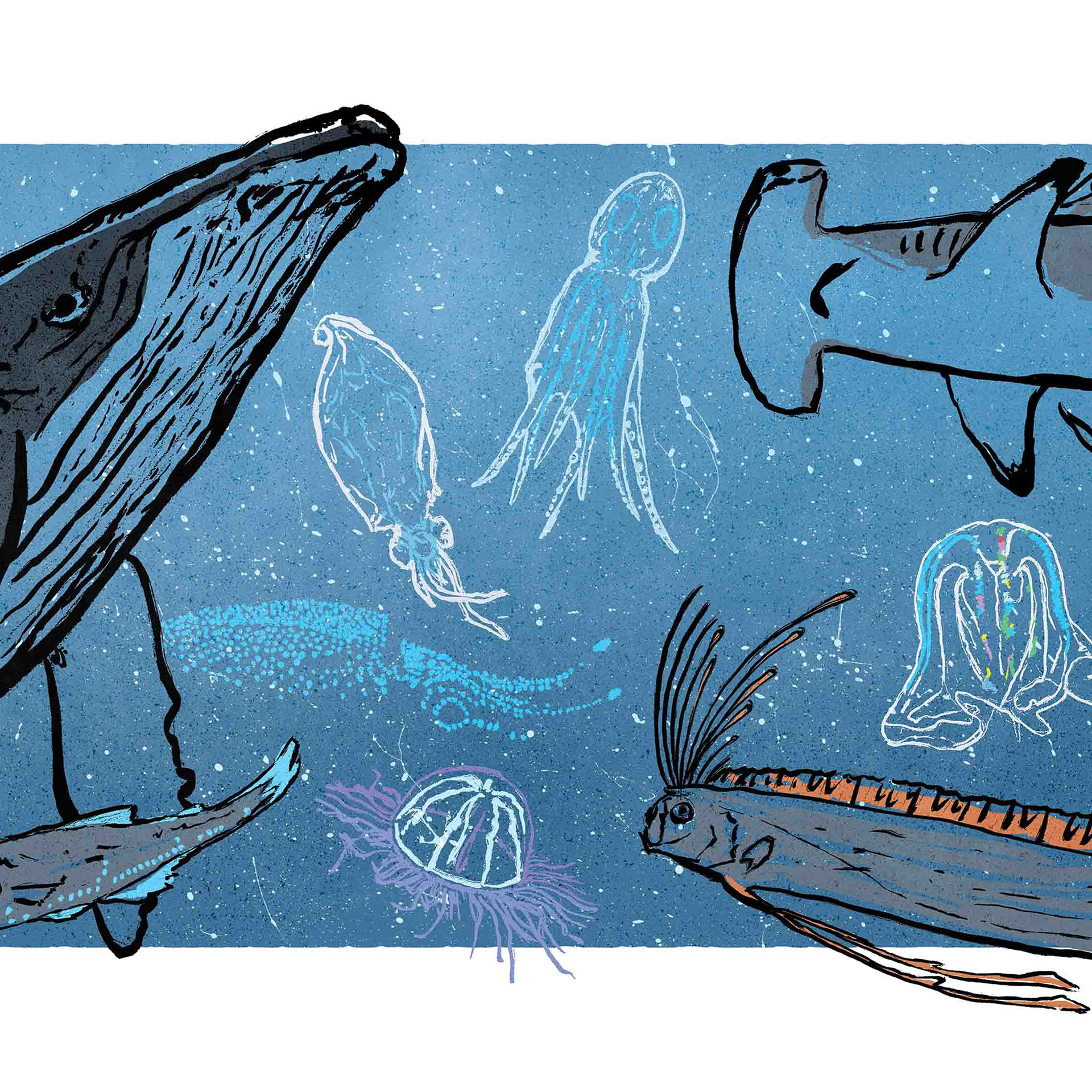 Large scale illustration depicting the ocean depth zones - Sunlight Zone, Twighlight Zone, Midnight Zone, The Abyss and The Trenches - and some of the sea-life
 foun
d in each.
At the start of 2018 London Loop hosted "the world's biggest urban gallery";
"London Loop shaped an urban, roadside exhibition space, that ran from Shoreditch to Soho, covering some 7.54 square miles of the busiest London commuter routes. Showcasing 1200 works to over 10 million Londoners and tourists. On-line, we had more than 5,000 works submitted by over 2,000 artists attracting over 150,000 unique visitors who browsed, voted, or did both!"
After the voting process I was delighted to find out that 'Into The Blue' was selected elected, alongside 2 other works, displayed for 24 hours on 4th March 2018 at Shoreditch High Street.