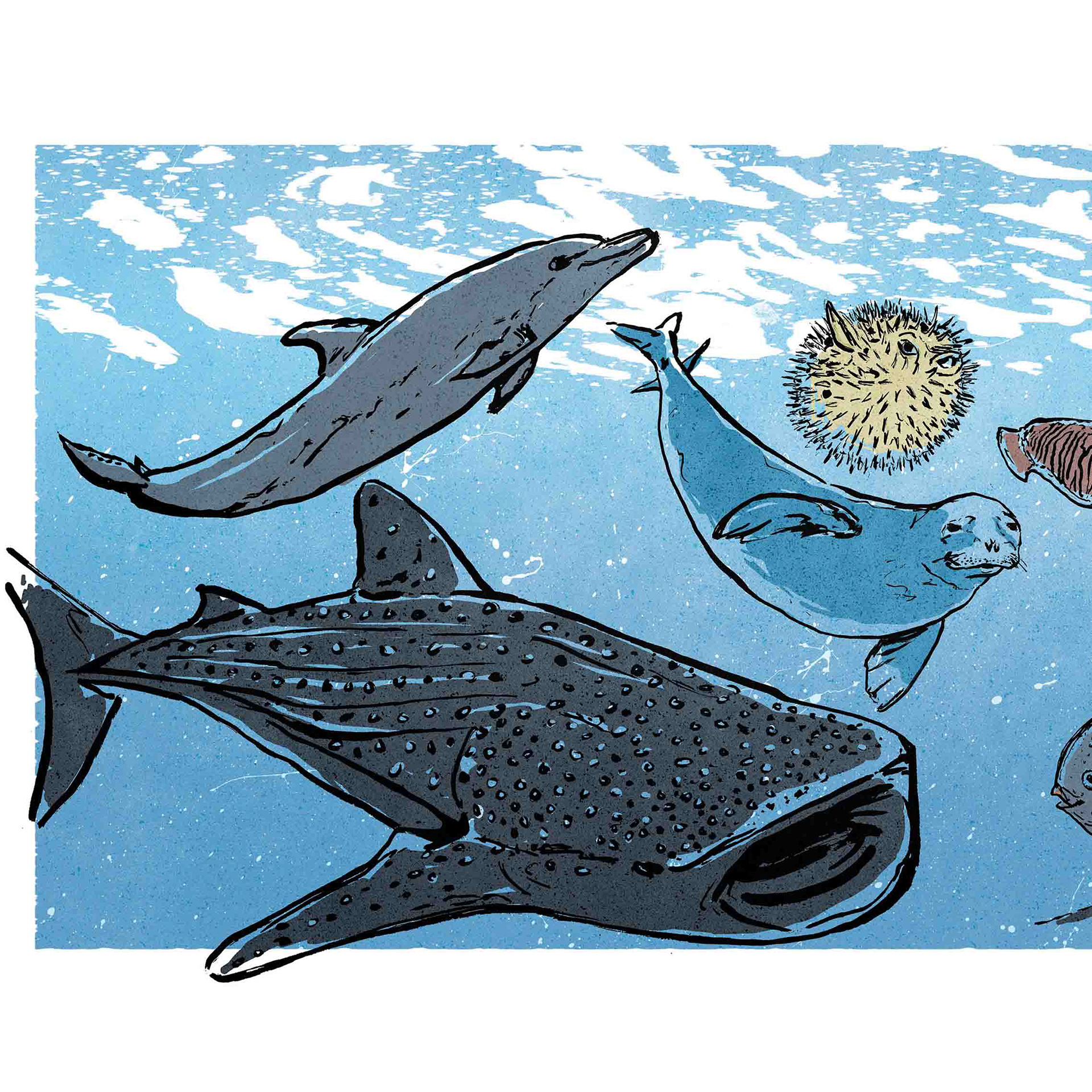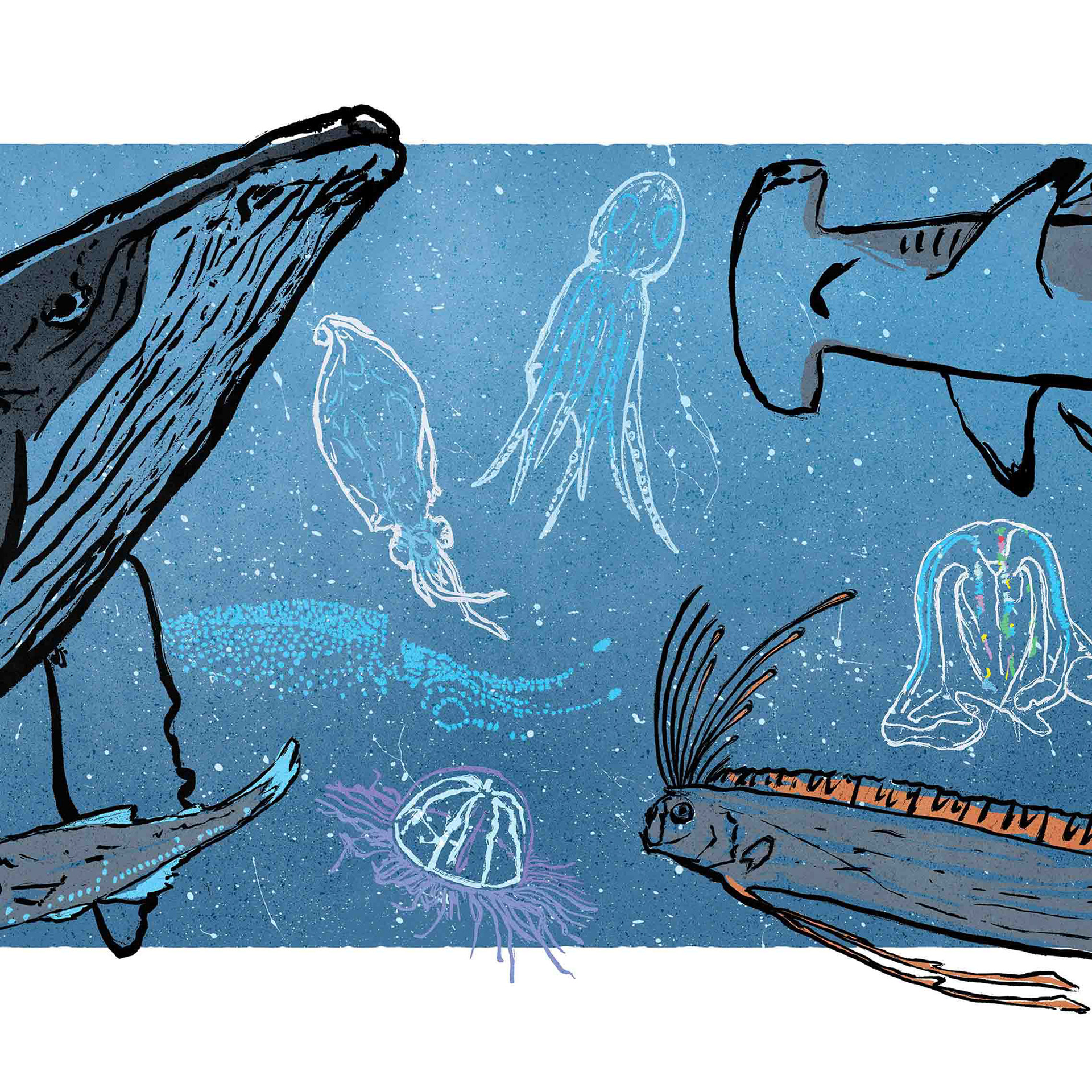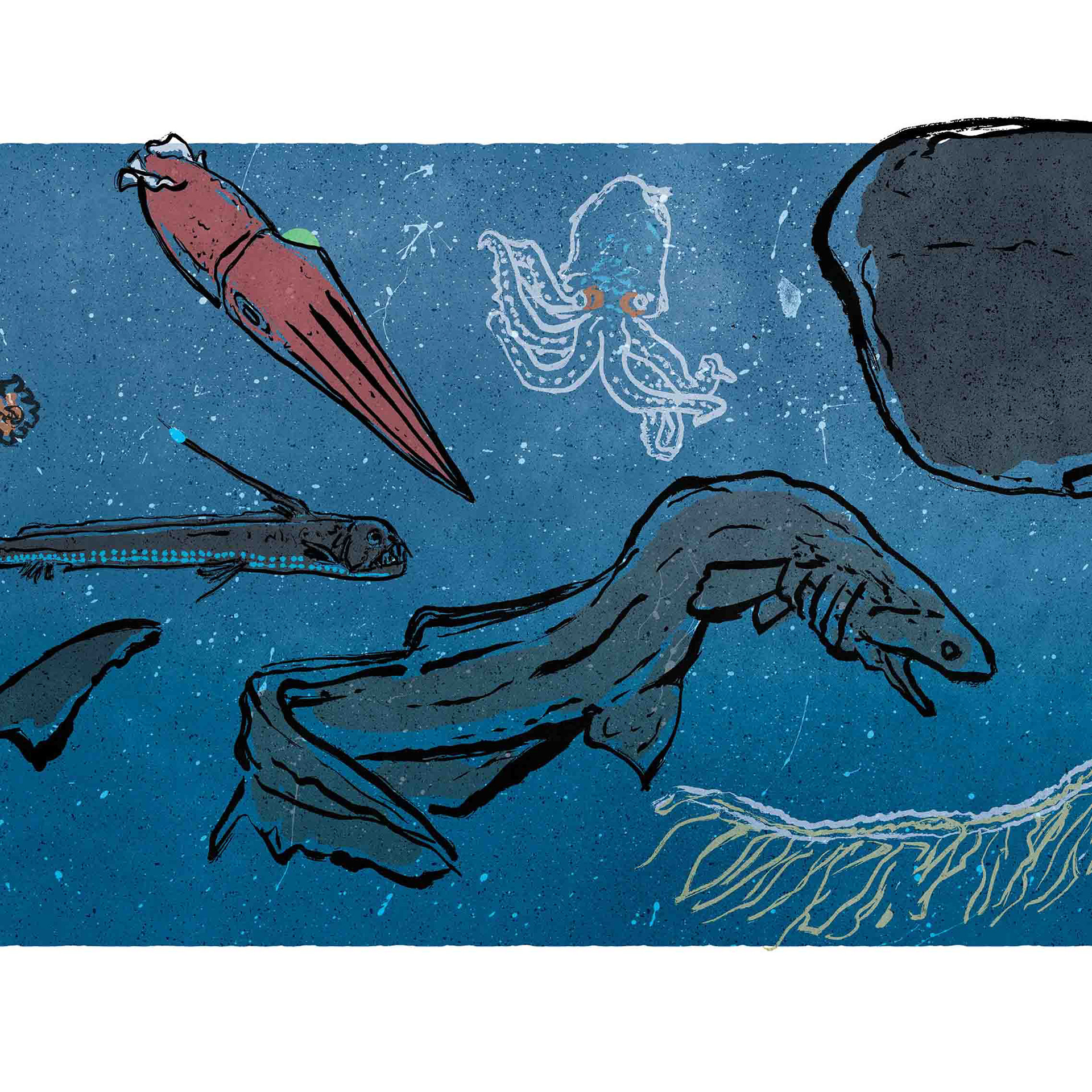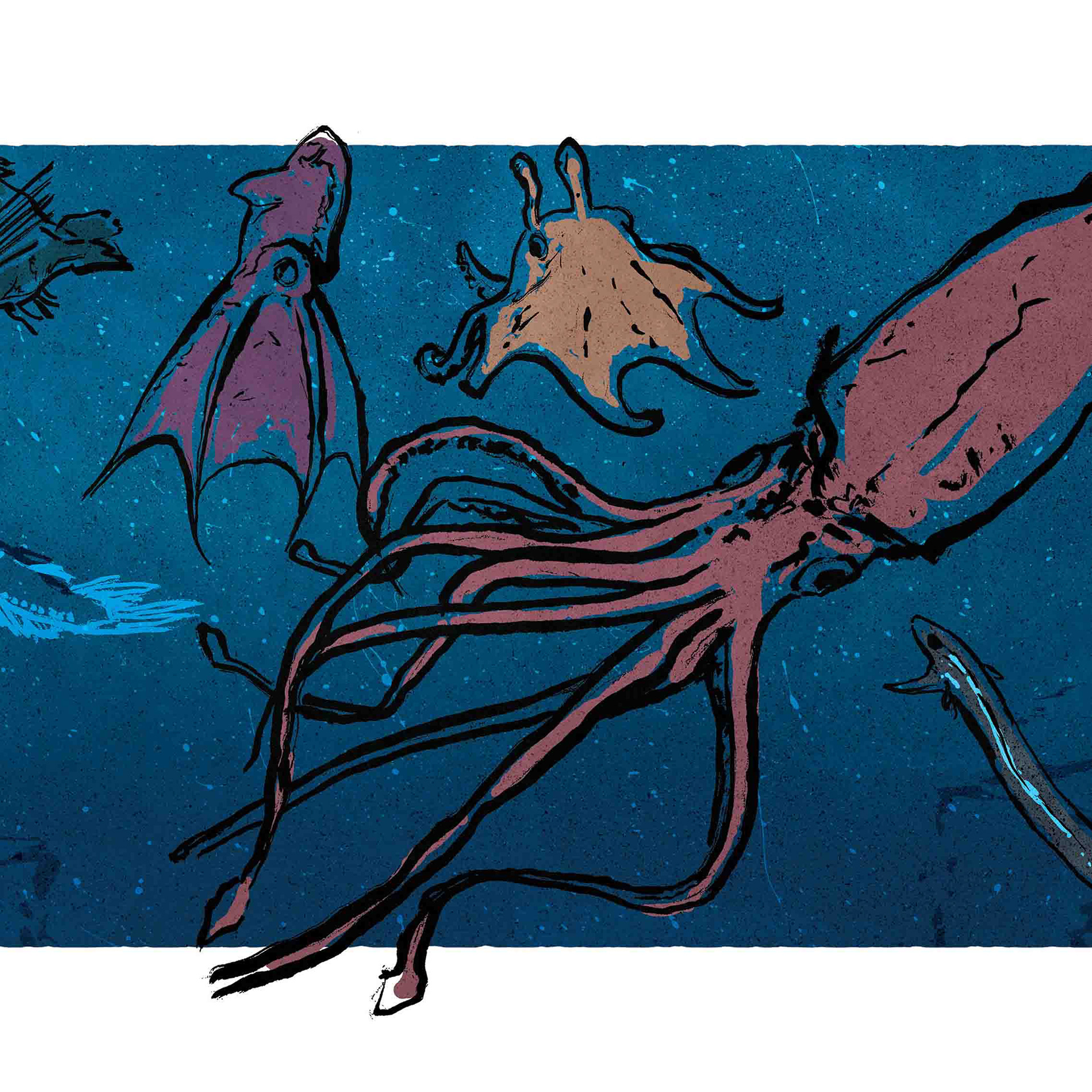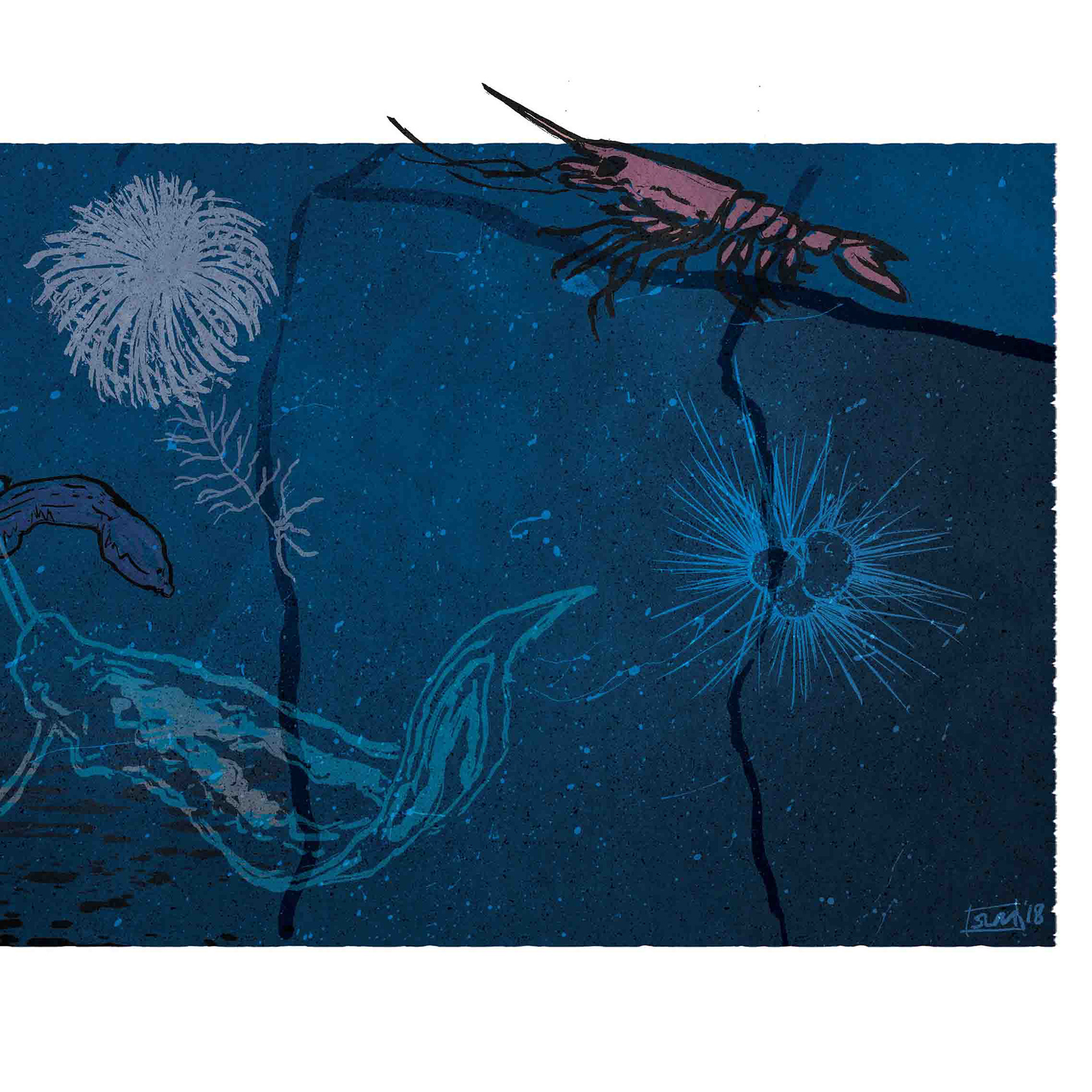 I have always loved the sea and lived by it for a large portion of my life, and for various reasons I have been producing sea themed illustrations over recent years, both personal work and commissions. As my desire to illustrate scientific concepts grew I started to embrace the underwater theme to my work even further, and began planning my 'Into The Blue' illustration at the start of 2018, learning a hell of a lot in the process. This is a large scale piece that depicts the 5 ocean depth zones - Sunlight Zone, Twighlight Zone, Midnight Zone, The Abyss and The Trenches - and some of the fascinating creatures found in each of them! The result has been one of my most popular illustrations to date as demonstrated though commentary and interest, through social media as well as sales at illustration fairs, with people pre-ordering a copy from the next batch of prints!   
If you are interested in owning a copy of this illustration it is available to buy as an A2 digital print and as an A1 poster. Please use the contact form here on my website to enquire and I will happily arrange one for you! I've included a couple of photos of them both below.
Click on any image to see them all as a slideshow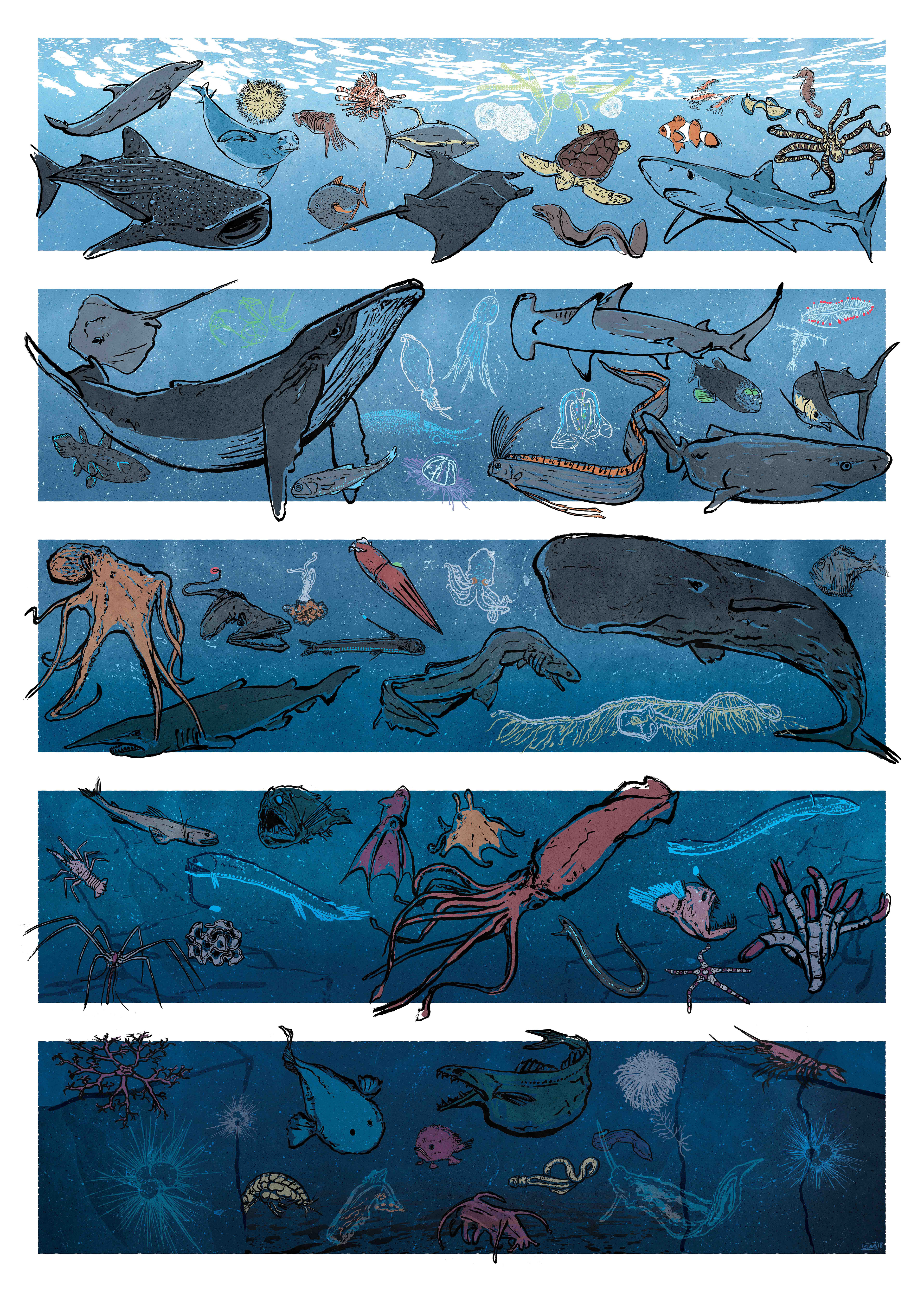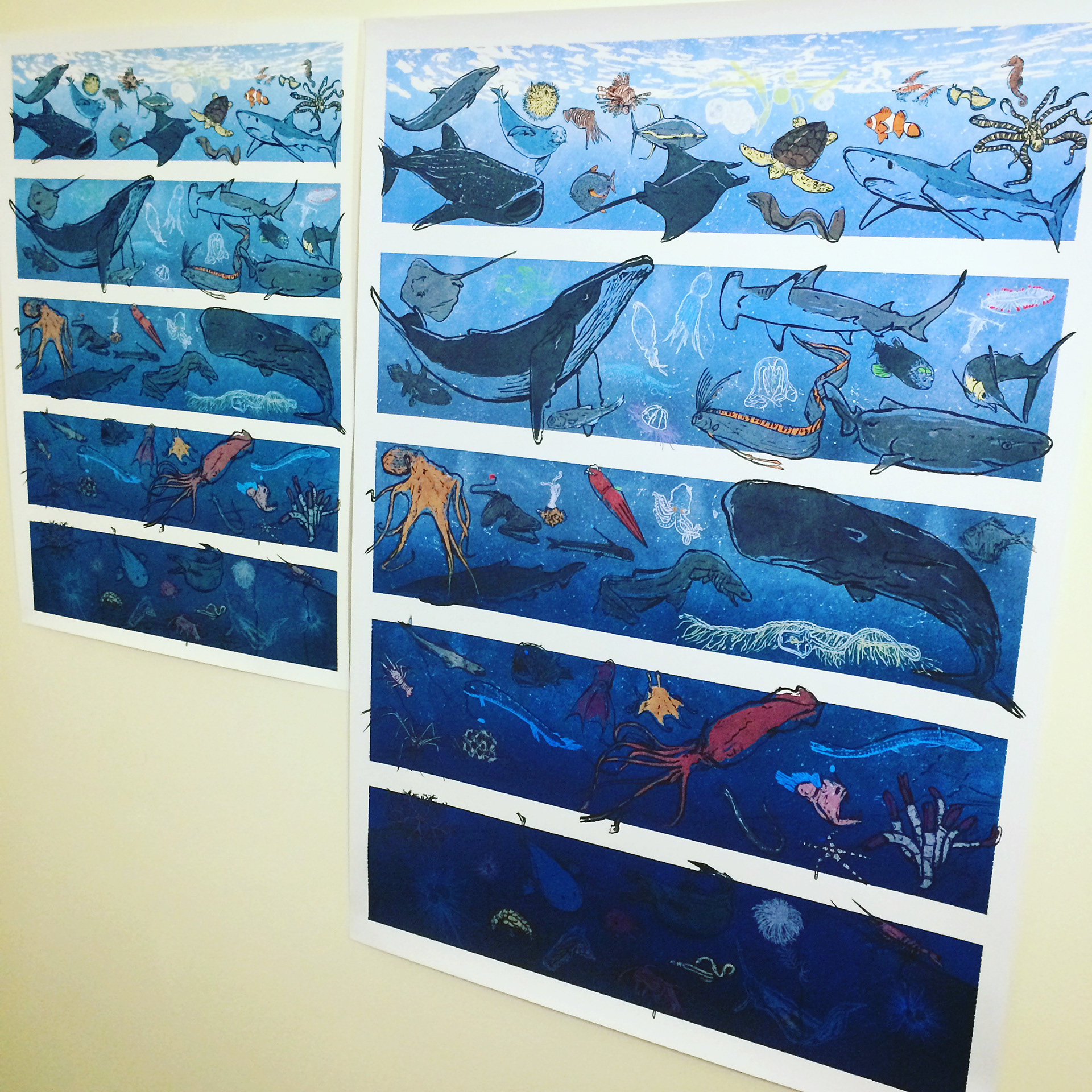 The Sunlight Zone (top layer) is currently available as a wrap around 2 tone mug on Etsy;
If anyone is interested in ordering more of the zones please feel free to get in touch using the contact form here on my website.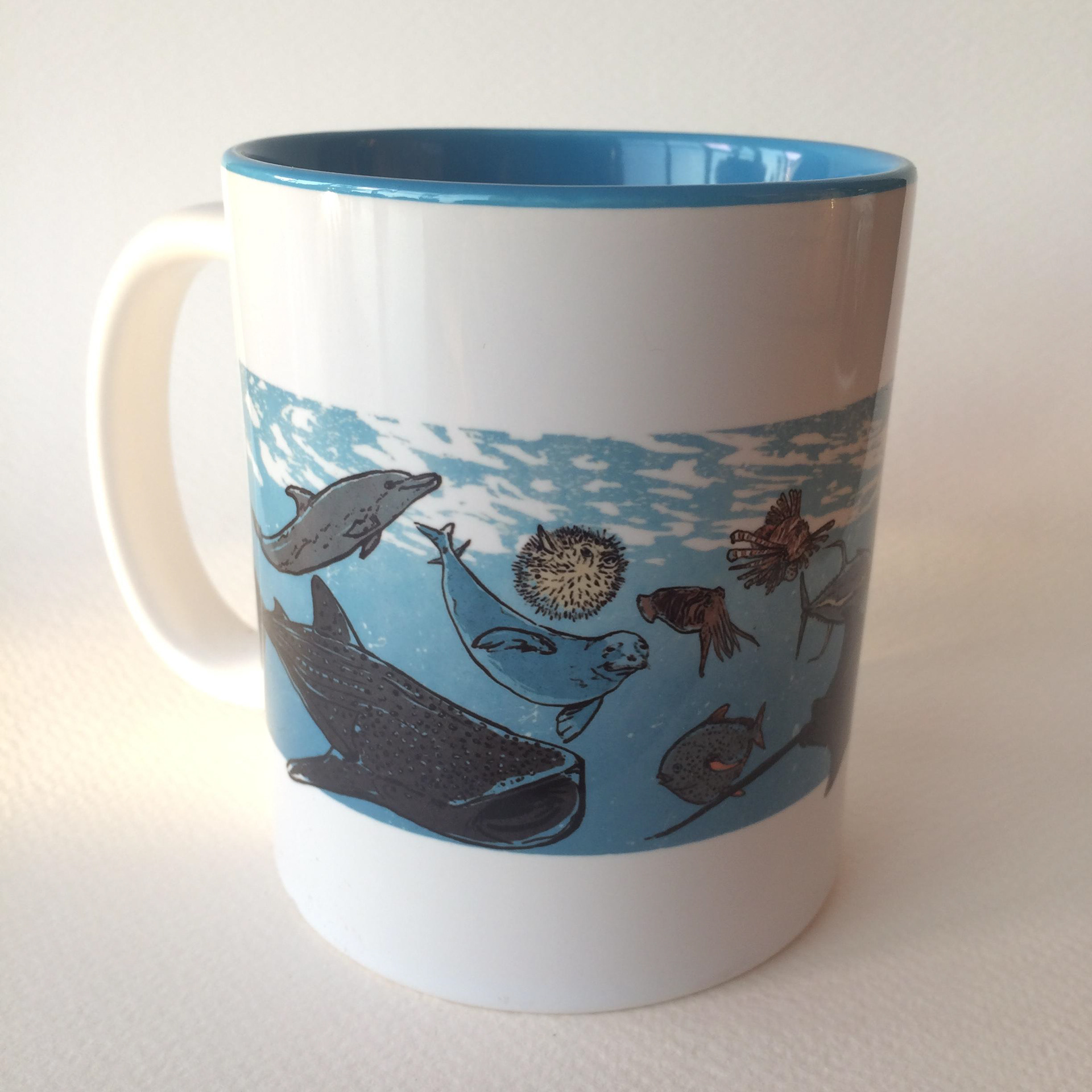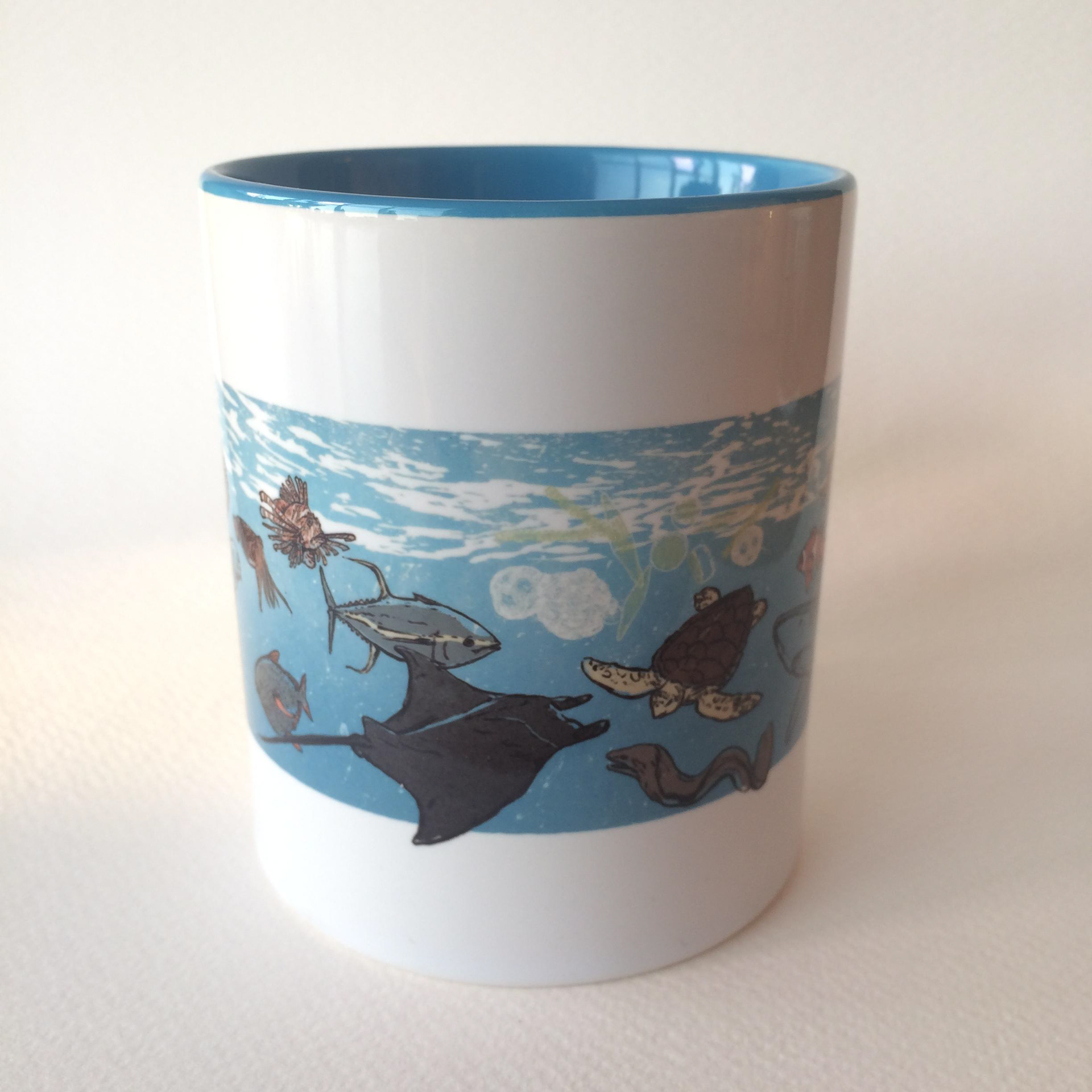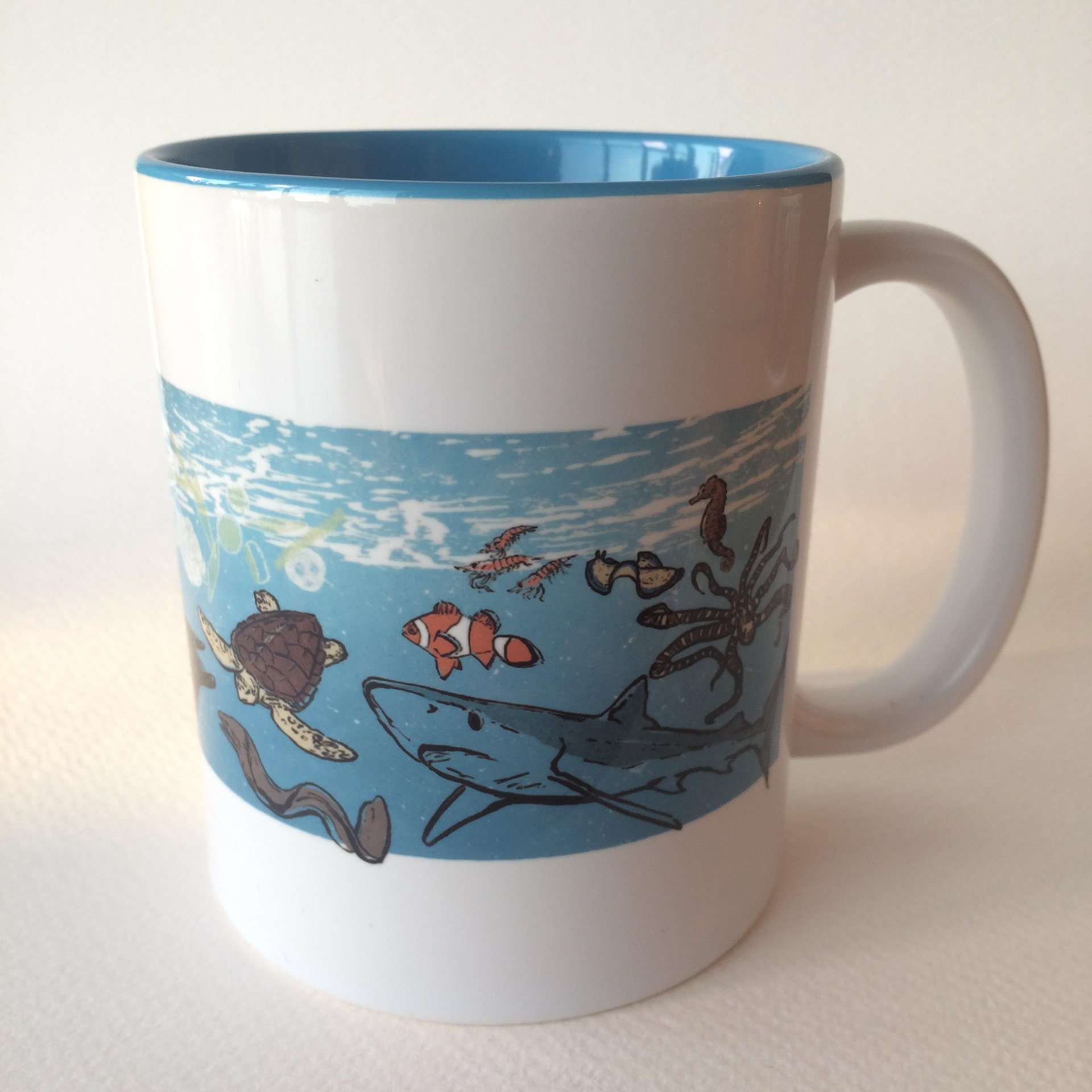 At the start of 2018 I found out about a central London competition organised by London Loop, that they describe on their website as
"the world's biggest urban gallery"
!
"London Loop shaped an urban, roadside exhibition space, that ran from Shoreditch to Soho, covering some 7.54 square miles of the busiest London commuter routes. Showcasing 1200 works to over 10 million Londoners and tourists. On-line, we had more than 5,000 works submitted by over 2,000 artists attracting over 150,000 unique visitors who browsed, voted, or did both!"
After the voting process I was delighted to find out that 'Into The Blue' was selected to appear in the exhibition, along with 2 other illustrations I had submitted. It was on display all day on 4th March 2018 on Shoreditch High Street, and here are some photos I took when I went to see it!