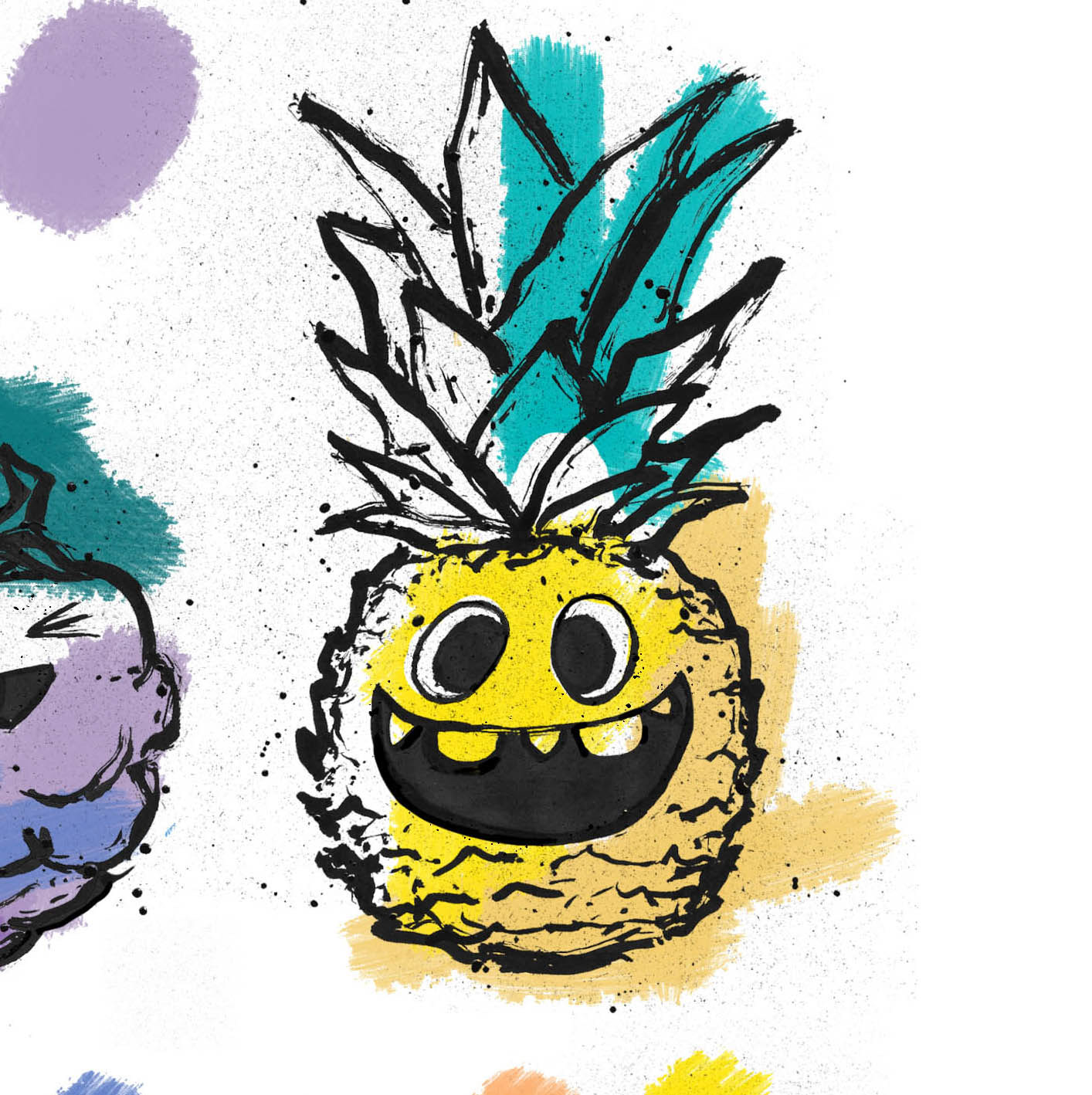 Nutrient Nutter, otherwise known as Jill Lucas, is a "nutritionist superhero" here to finally help people "tick healthy eating off your to-do list"! Jill contacted me at the start of 2018 about designing and illustrating some fruit and veg mascots for her brand, specifically some fun 'monster' characters, and listed a red onion, broccoli, blackberry and pineapple as the starting point. The resulting family are shown here and can be viewed on her nutritionist website;
As these have proved to be very popular we are currently in discussion about creating more characters for her brand to add to the family...watch this space!
Click on any image to see them all as a slideshow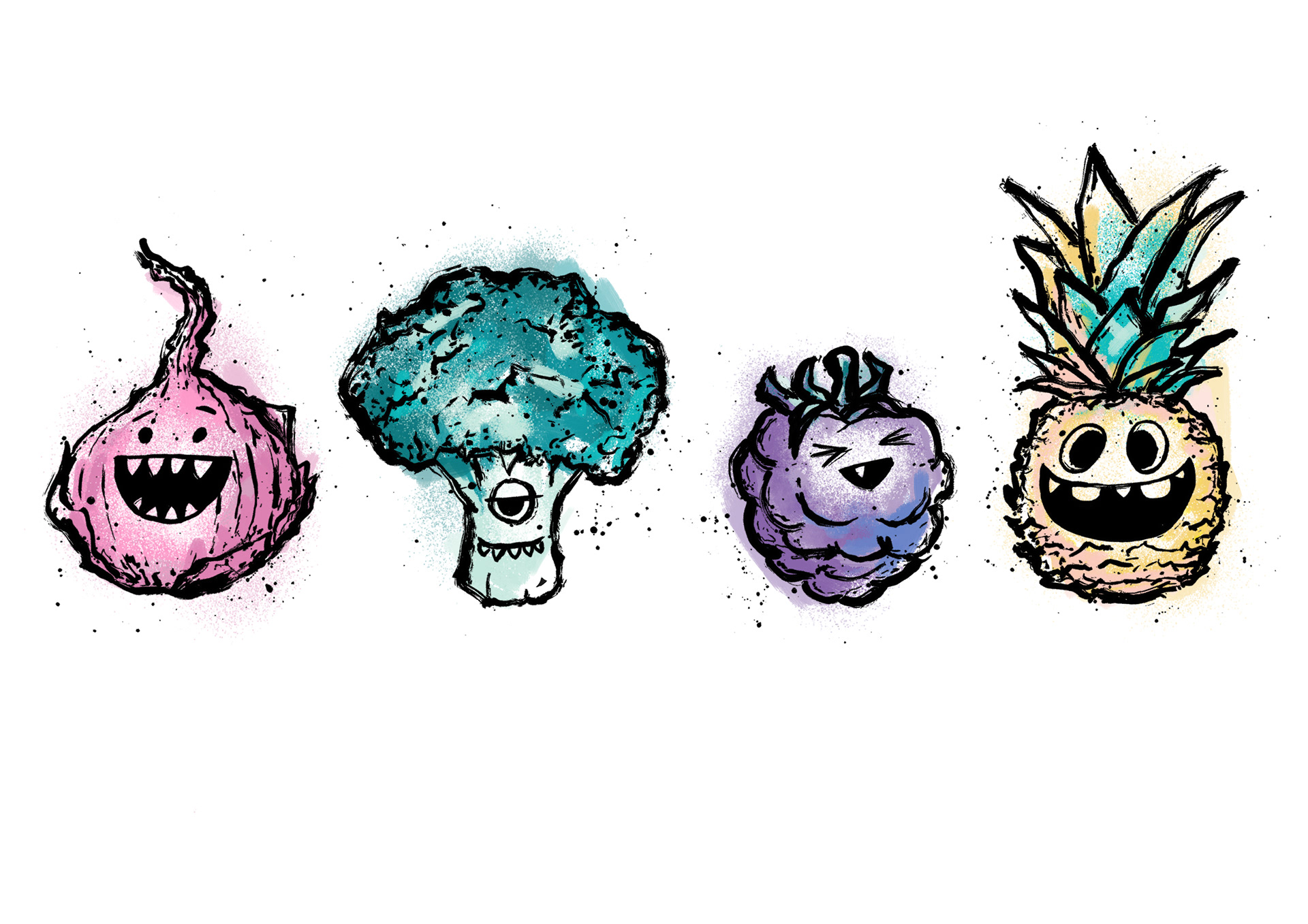 "Scott designed my logo for my nutrition business Nutrient Nutter Ltd! I asked for four fruit & veg friends – berry, broccoli, pineapple and onion. I had been dream designing my logo for ages. However, because I am useless at drawing, I could only describe them in random words and emotions. Scott was amazing and somehow managed to interpret all of my ramblings into four beyond perfect fruit & veggie monsters, that are now the four faces of my company! He was super patient, continually discussing the designs with me, and re-designing them to transform them into exactly what I wanted. He made absolutely sure that the designs were precisely what I wanted, and would change any detail that I was even slightly niggled about. He couldn't have been more patient, calm and helpful! I massively recommend Scott to everyone – he is such a really talented artist and illustrator, as well as fun, prompt and professional to work with! My four little buddies are on my website and business cards, basically the face of my company. I'm now commissioning him to illustrate some more designs for my website, because my logo was such a big hit! Thanks Scott!!" 
Jill Lucas, Nutritionist