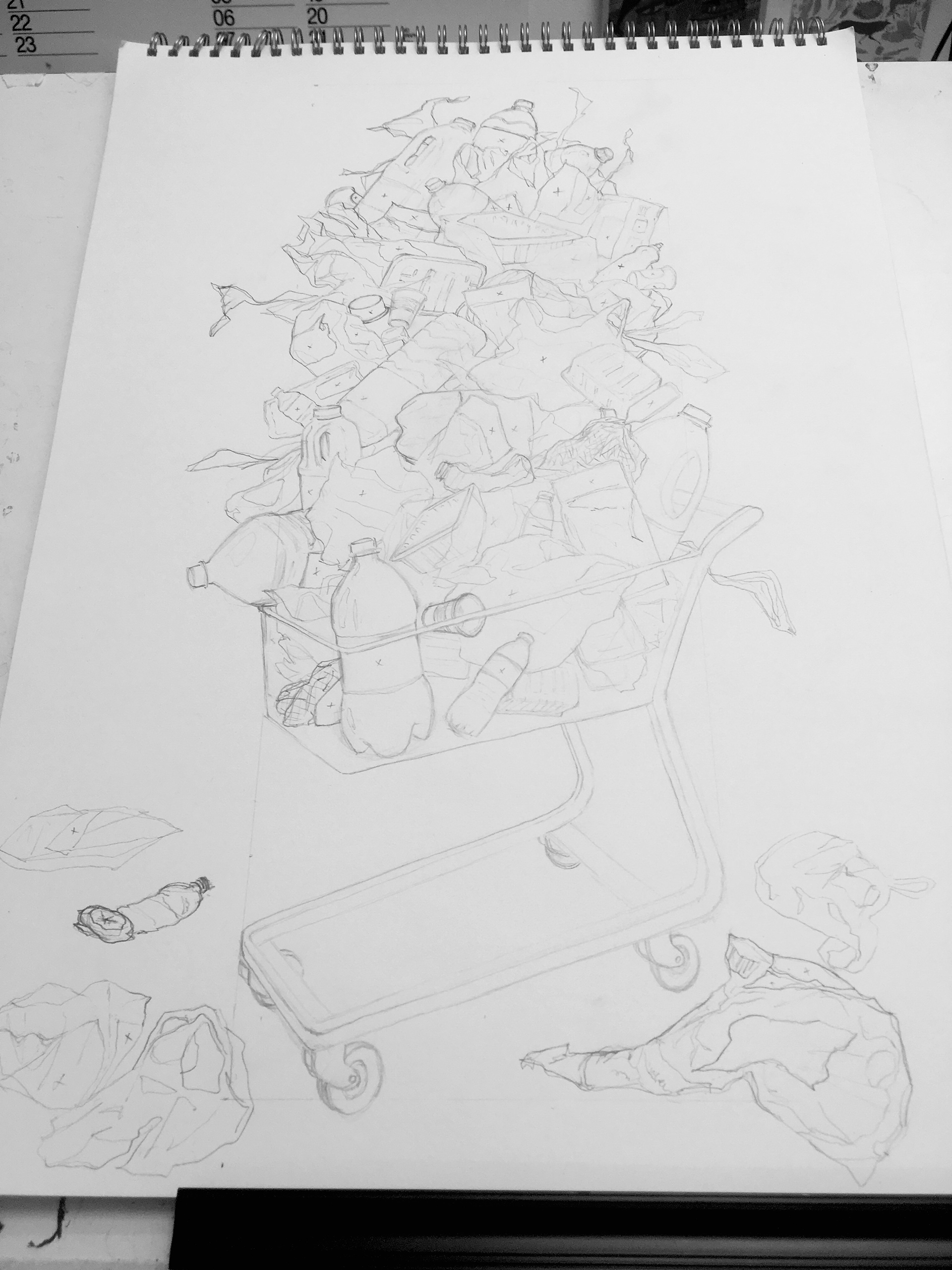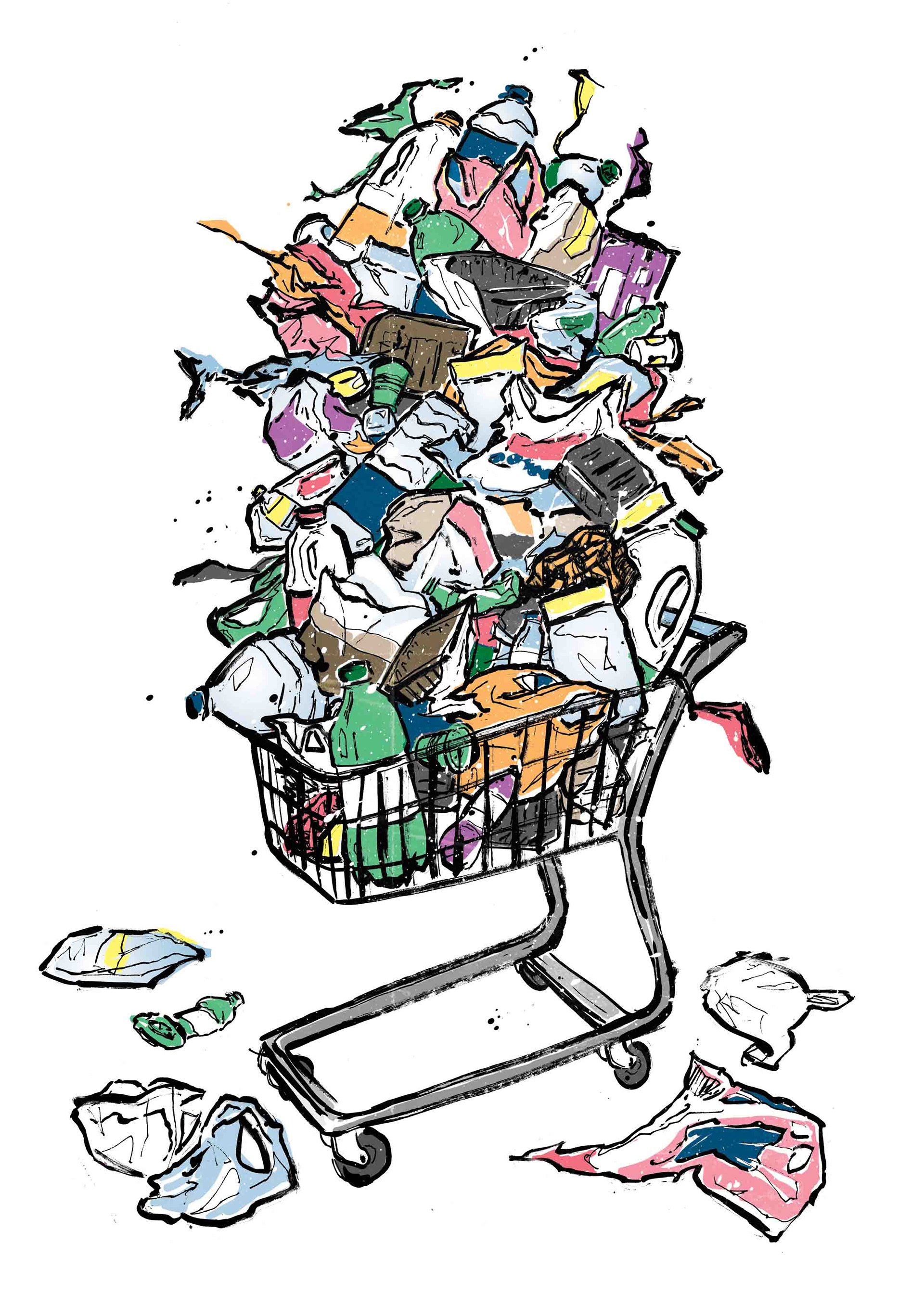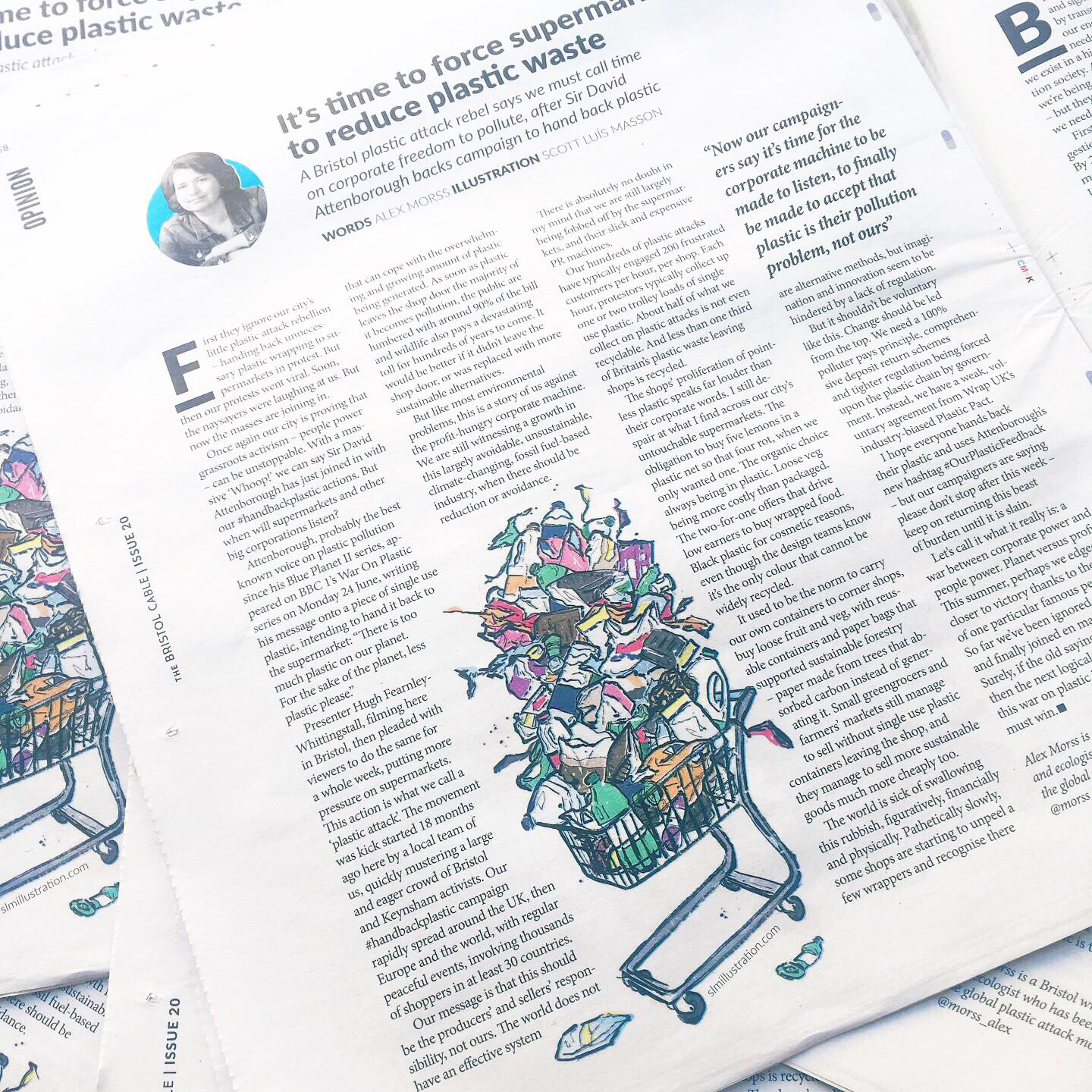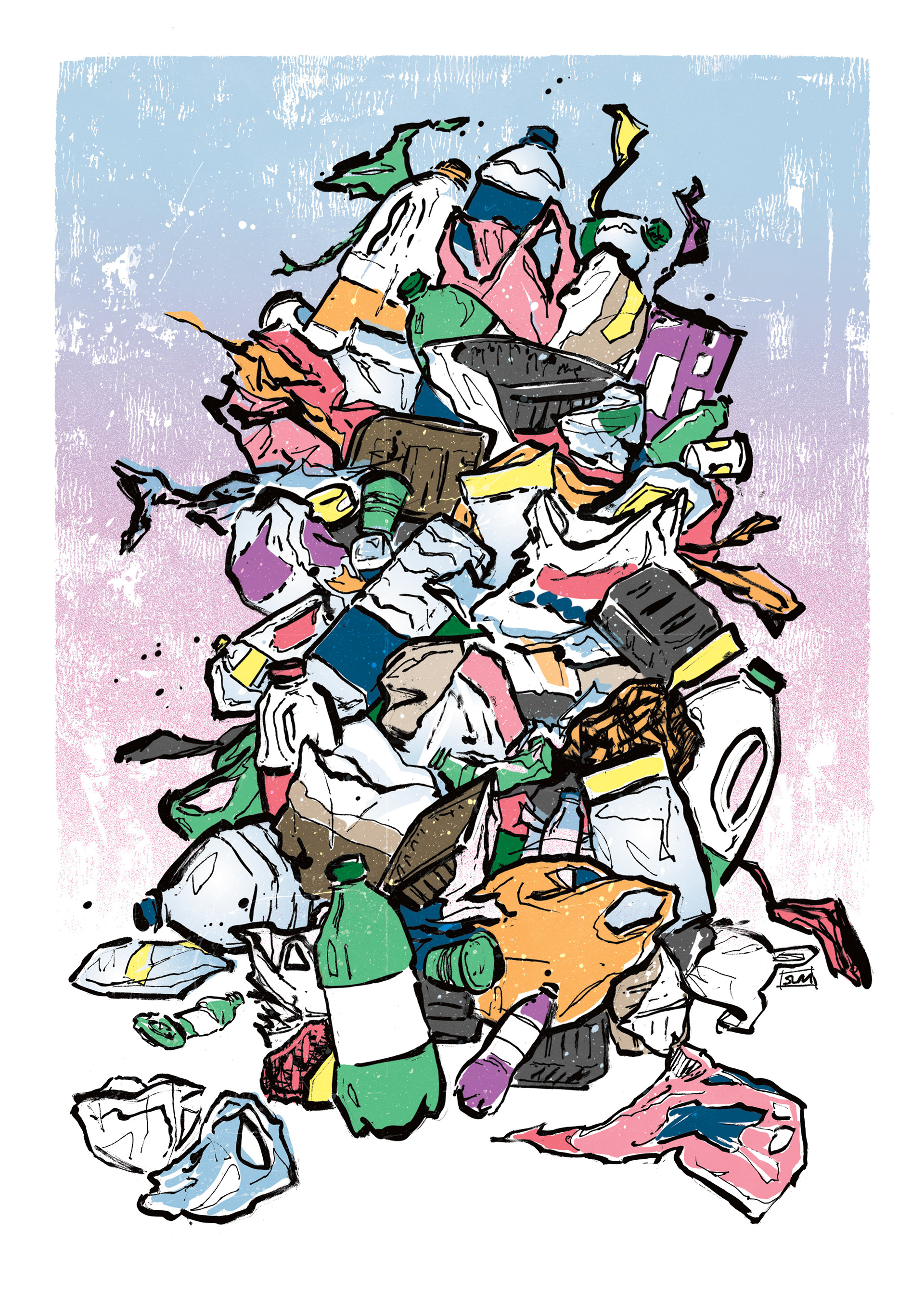 In June 2019 I was asked to illustrate an image to go alongside an article in issue 20 of The Bristol Cable about plastic packaging written by Alex Moross, one of the leaders of the now global 'Plastic Attack' movement, where consumers pay for their shopping and subsequently remove all plastic packaging from the purchased items and leave them in a supermarket trolley for the store to deal with. As someone who tried to reduce and monitor my own plastic use I was thrilled to illustrate for the article, and it developed into a very fun image to draw! Here is the image and a couple of photos of the printed article;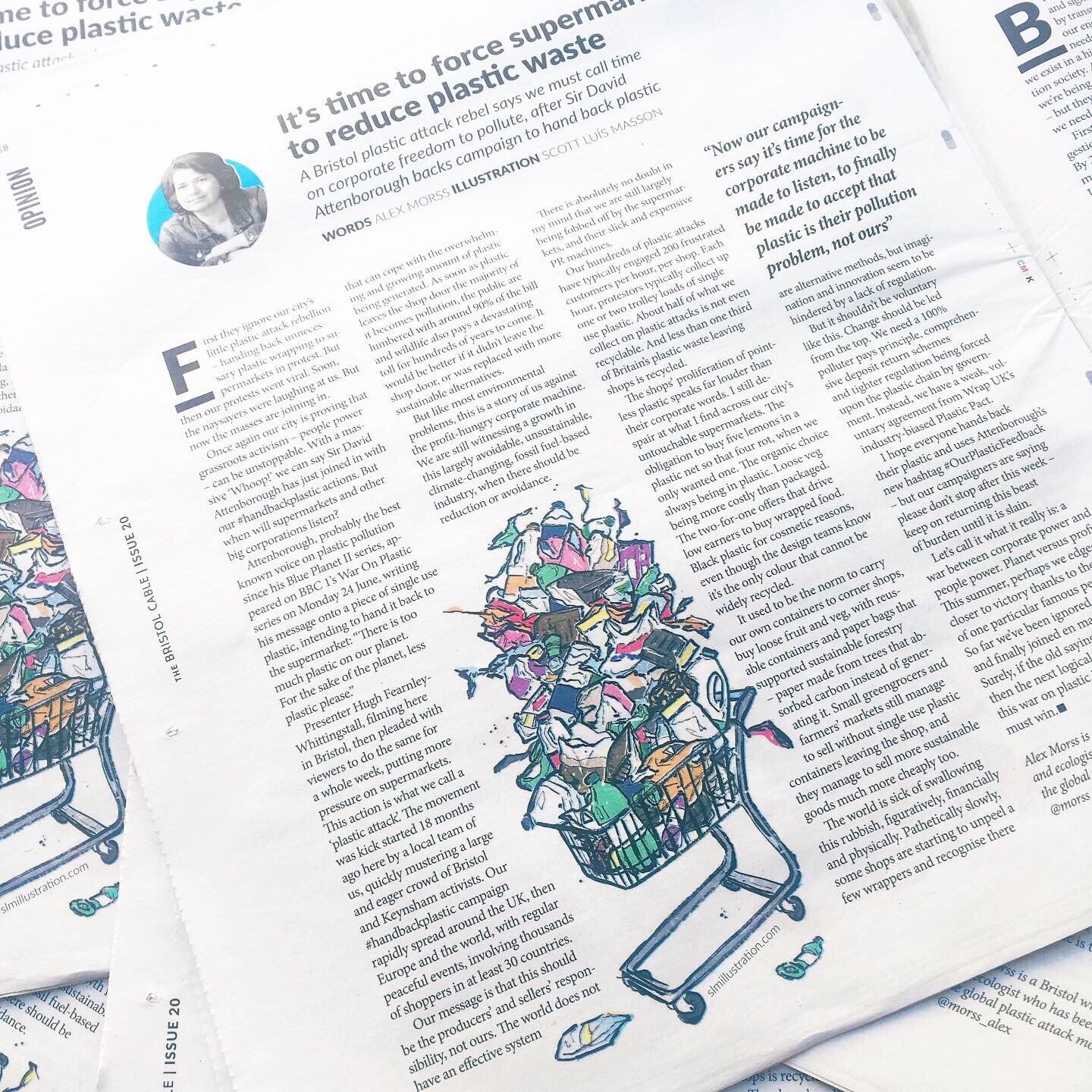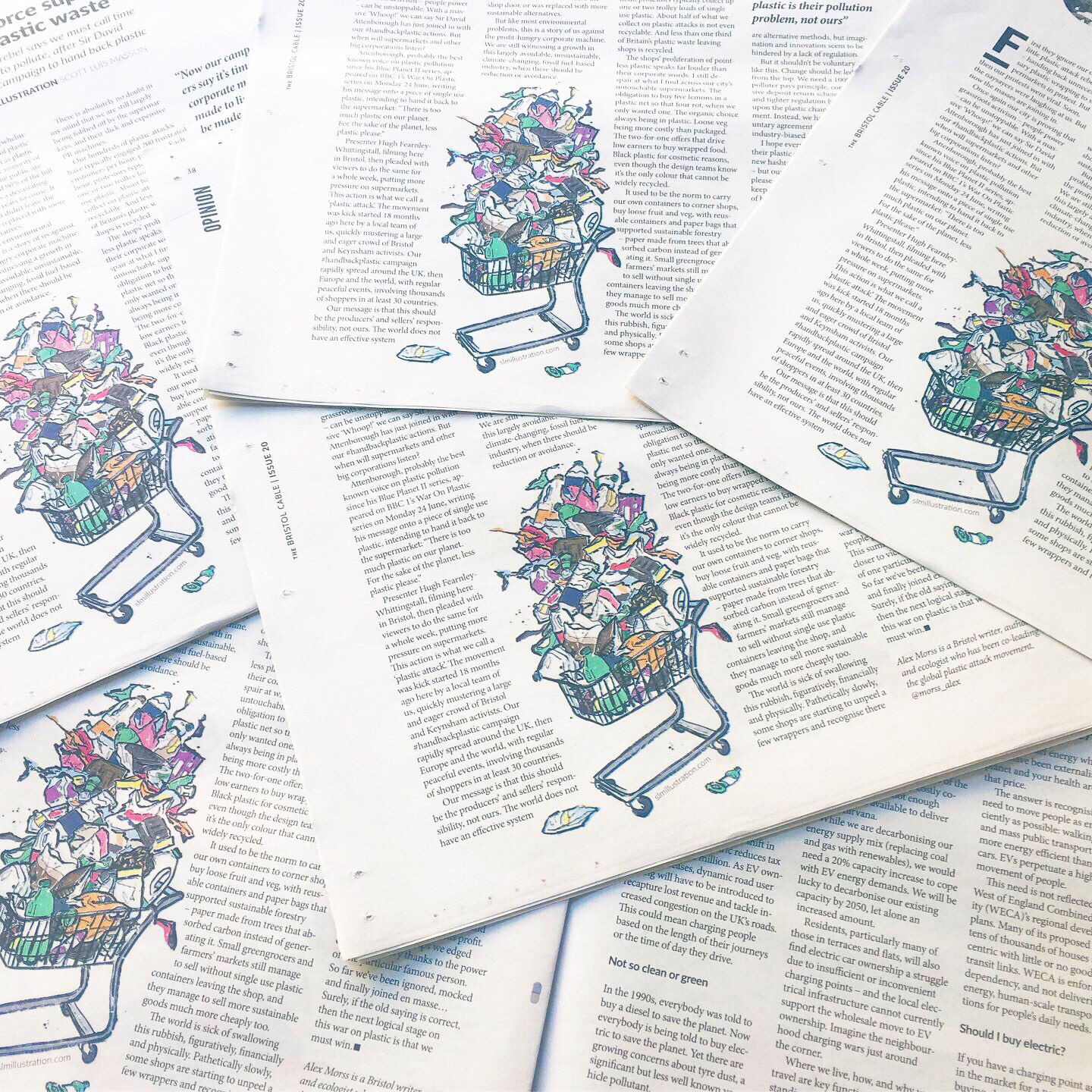 Below is a short time-lapse video of inking some of the packaging in the trolley using a light box over the original sketch, and a couple of photos of the sketch and ink stages...unfortunately I wasn't able to get my phone to play ball and capture the whole process this time.
Following on from completing the editorial commission I decided to put the image together as a couple of prints with additional colour backgrounds, one with and one without the trolley included, both of which proving to be quite popular and a point of conversation when displaying and selling my work. The trolley one is still called 'Plastic Attack' while the one without the trolley I simply called a 'Pile of Rubbish'!