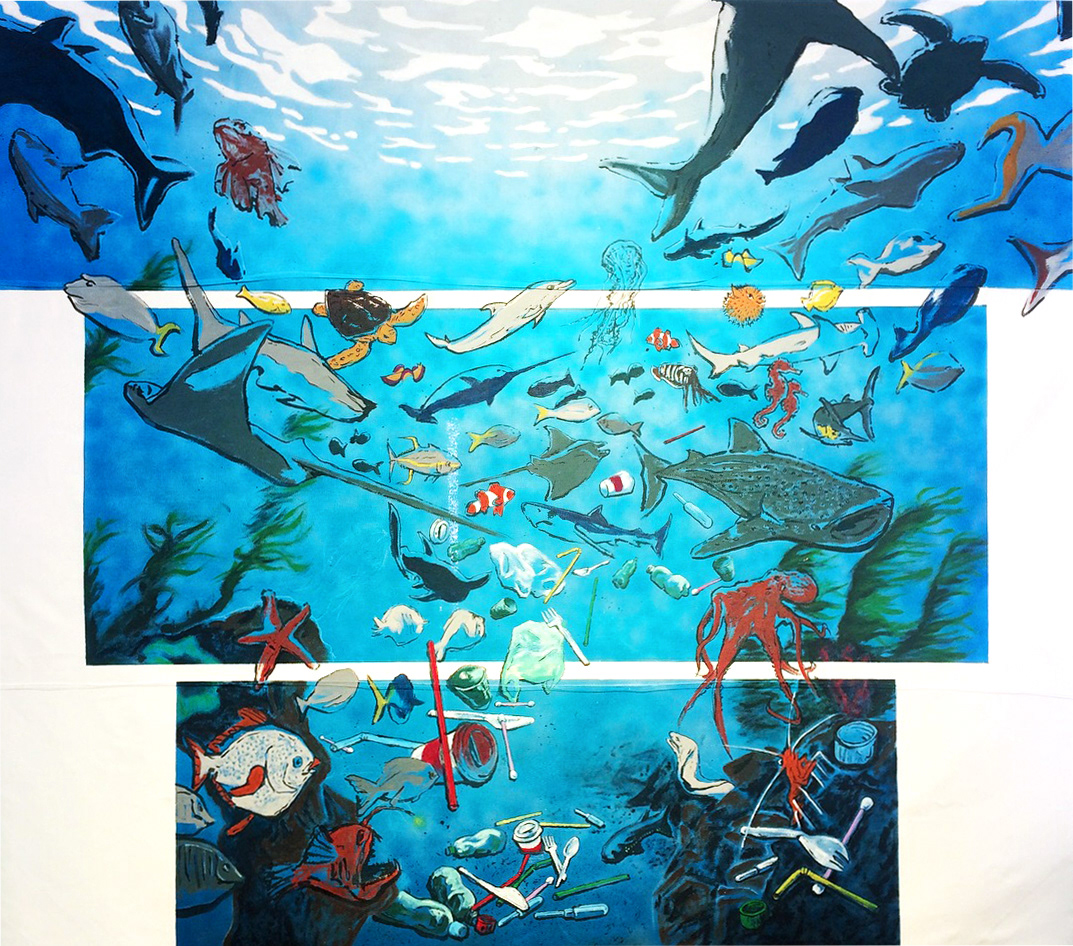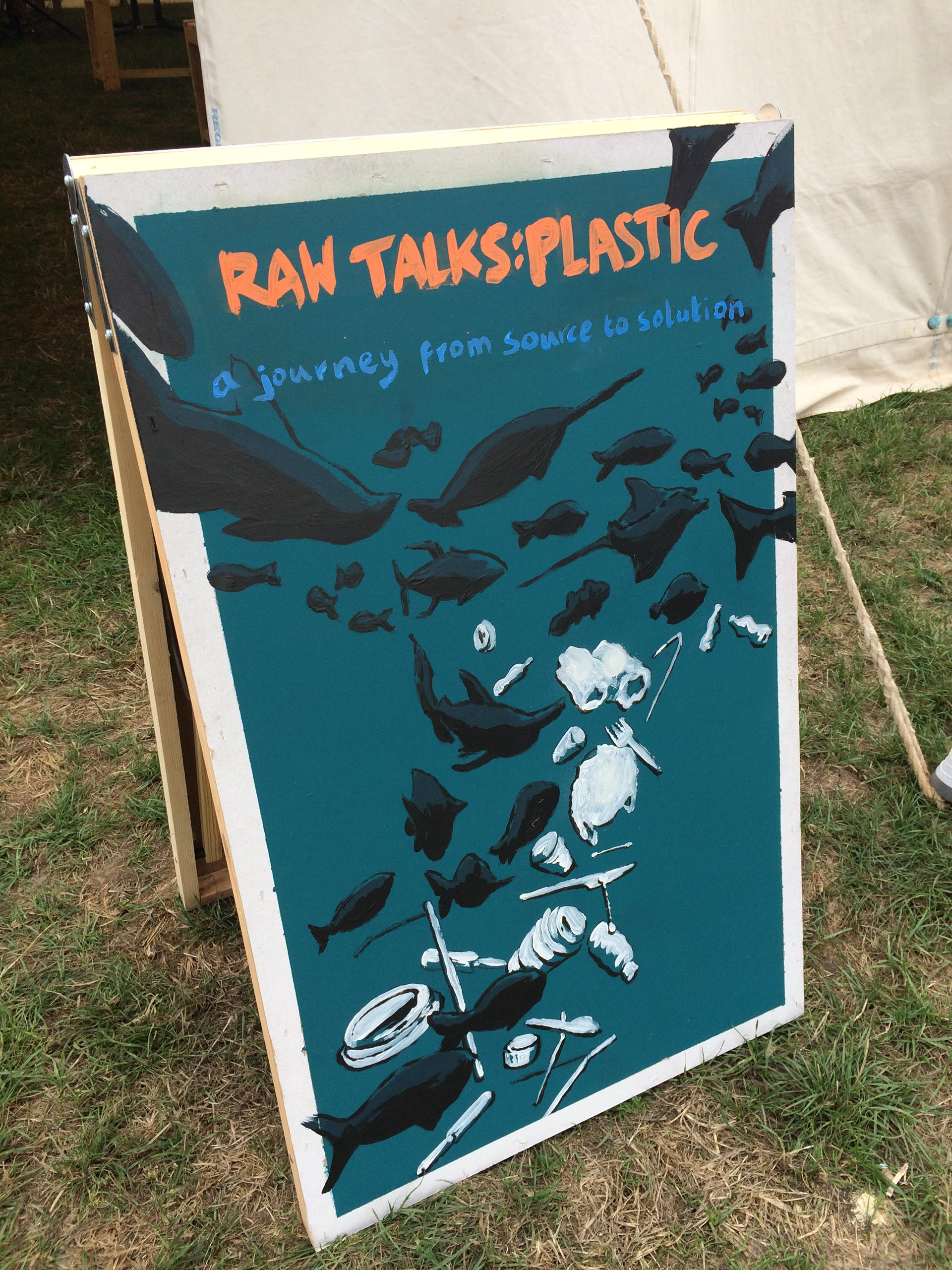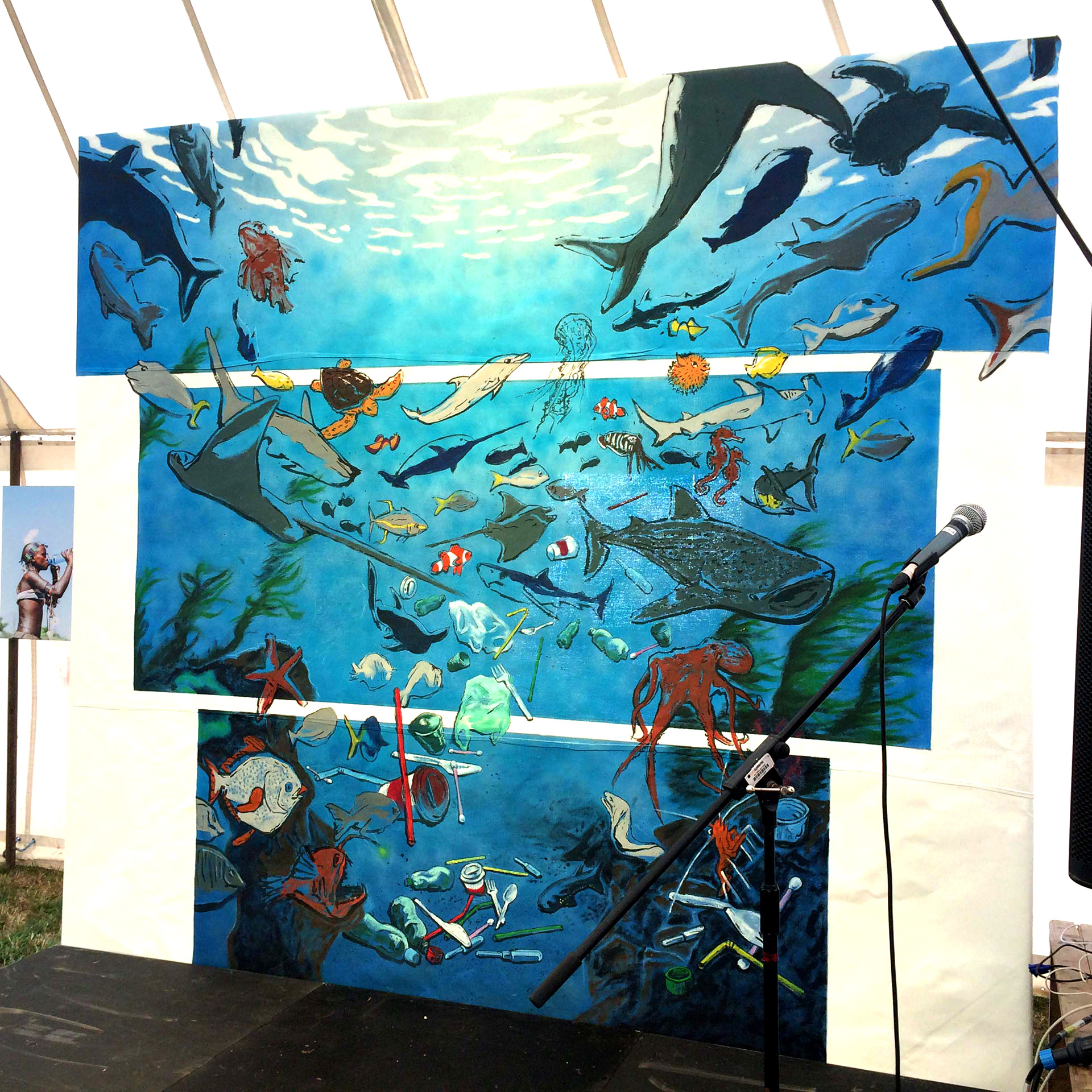 For this years Shambala festival I was lucky enough to be commissioned to produce a large scale painting to act as a stage backdrop for the Raw Foundation 'Raw Talks' that took place in the recycling exchange tent, as well as an 'A-board' sign for outside the tent advertising the talks to the festival goers, and a title sign for the front of the stage. After discussion with the foundation, the design was to be based on my previous illustration 'Into The Blue' which I've included an image of here too, which depicted some of the sea creatures found at the various ocean depth zones, but with the inclusion of plastic ocean pollution. Also included here are time-lapse videos showing some of the production of the image for you to enjoy!
Click on any image to see them all as a slideshow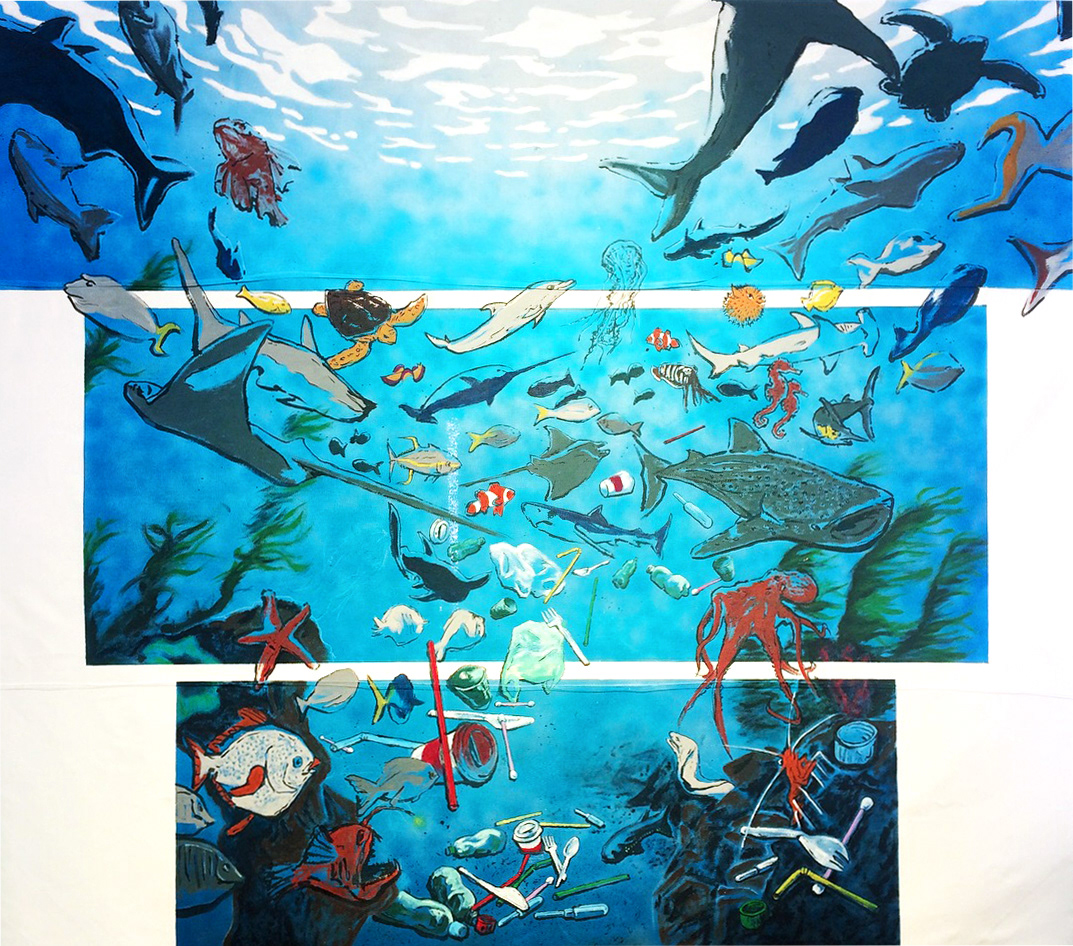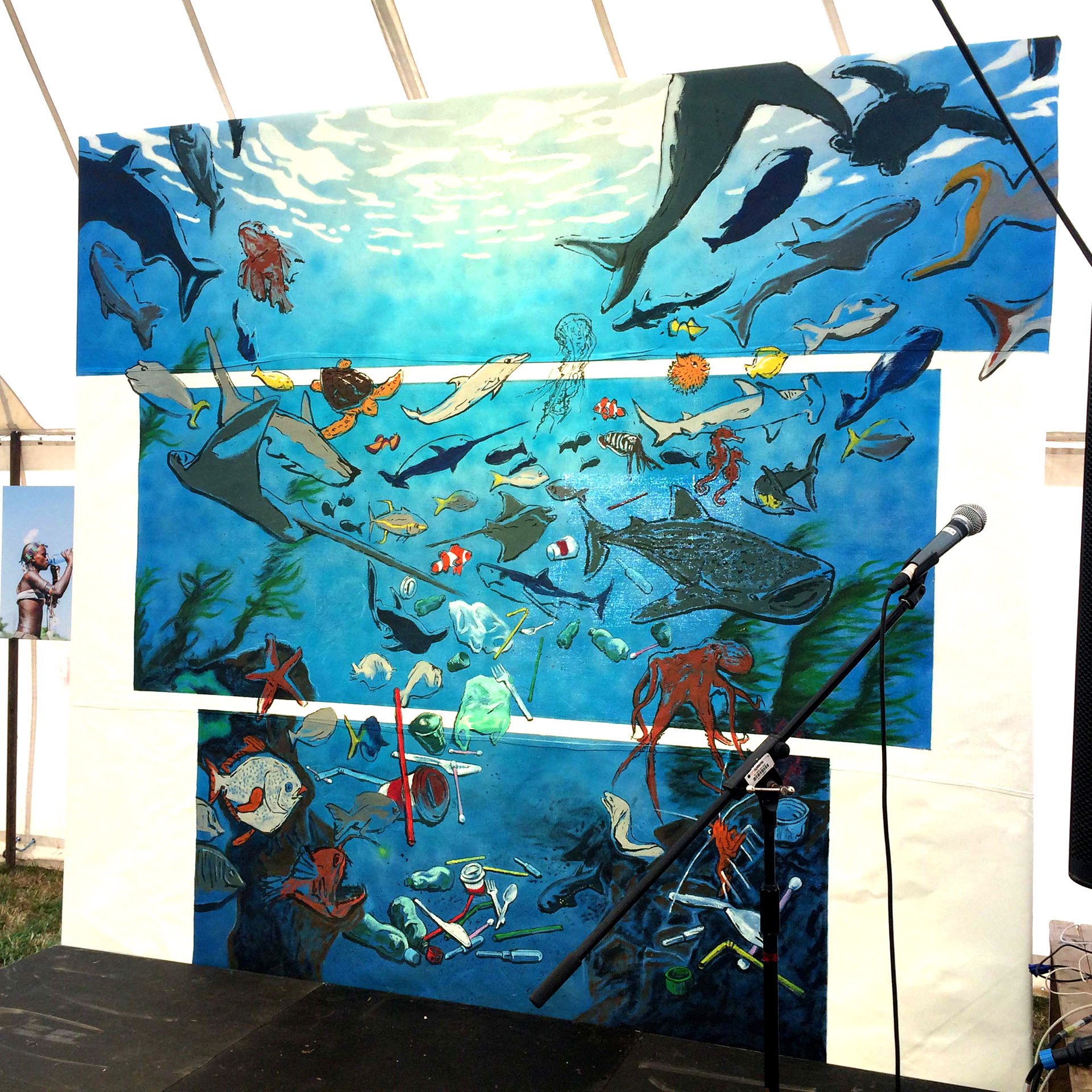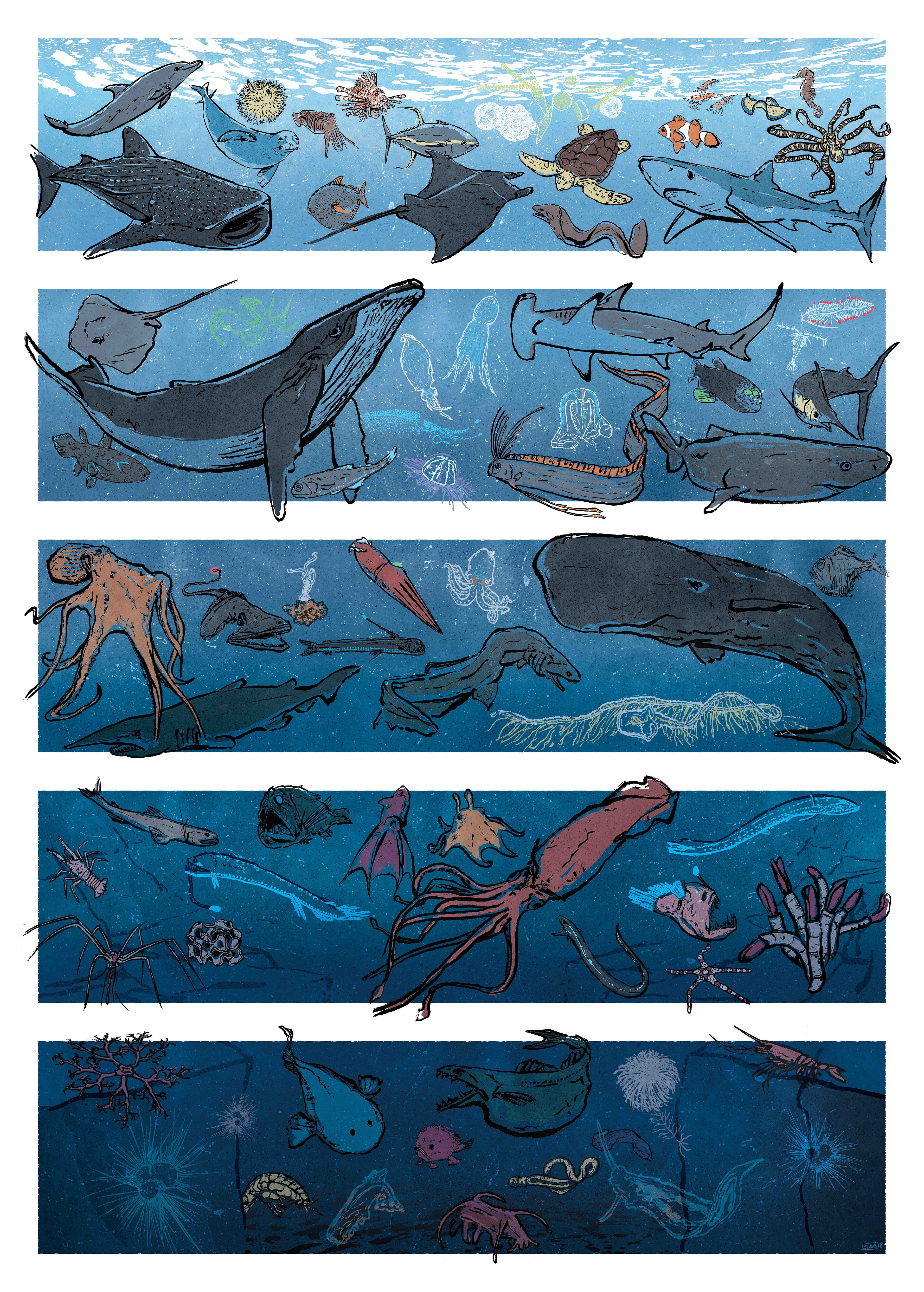 Timelapse videos...the first one also features my lovely assistant Lu who painted the white ripples at the top of the piece, as well as tirelessly providing much support, both in stretching and preparation of the canvas and moral!