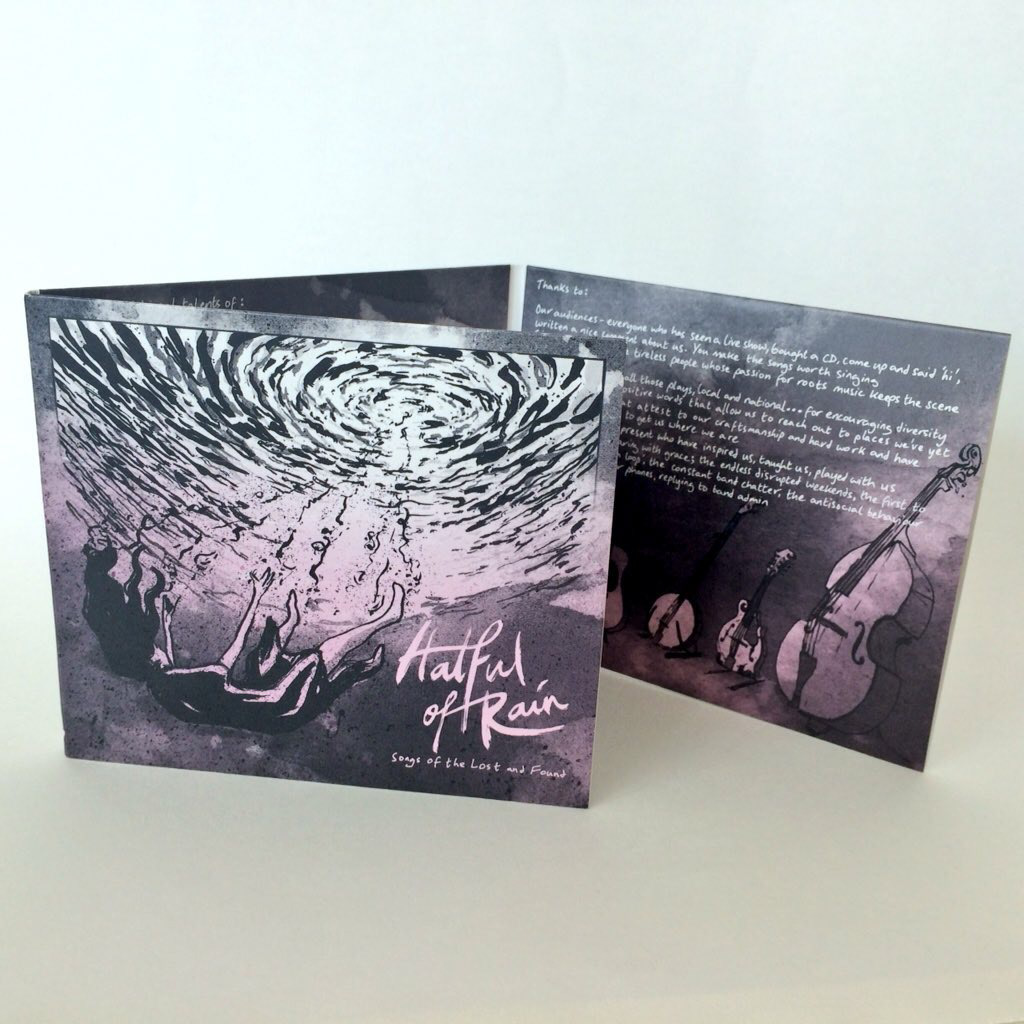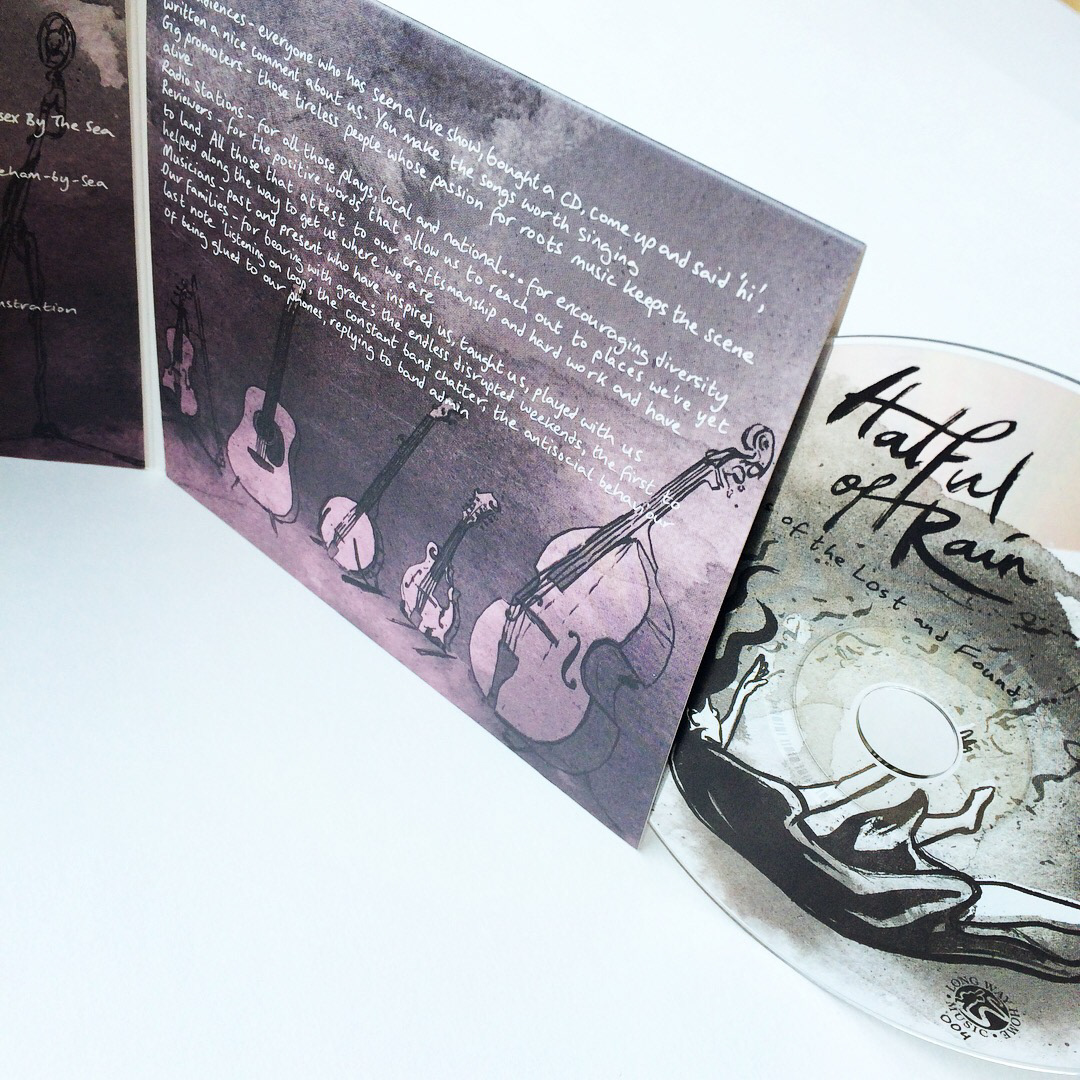 In summer 2017 I was contacted by Chloë Overton, vocalist and multi-instrumentalist in the Brighton based folk/americana/bluegrass band Hatful of Rain to design the artwork for their new album 'Songs of the Lost & Found'.
The commission began as a front cover illustration & grew to include a new band logo, promo poster and flyer designs for the tour and launch, and the full layout for the 6 panel inlay. 
The inlay features hand lettered text and a variation of the front cover art on the CD. The new logo was projected behind the band as a backdrop for the album launch on 13th November 2017 at The Old Market, Brighton. 

Songs of the Lost & Found, 2017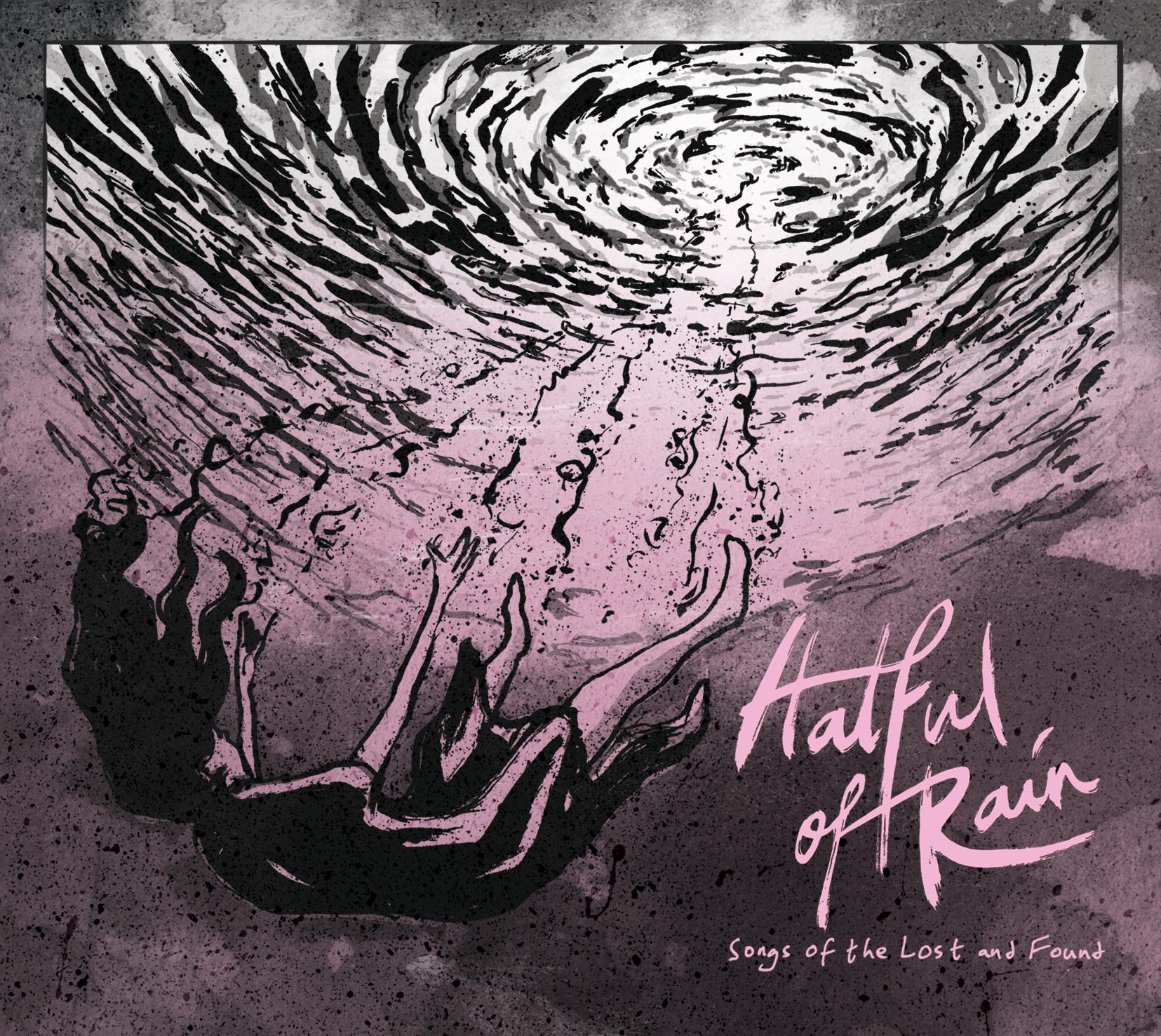 The original illustrations were made available as limited edition prints. The front and back covers have been developed as new prints available to purchase.
Hatful of Rain Logo, 2017
Photos of the printed CD sleeve;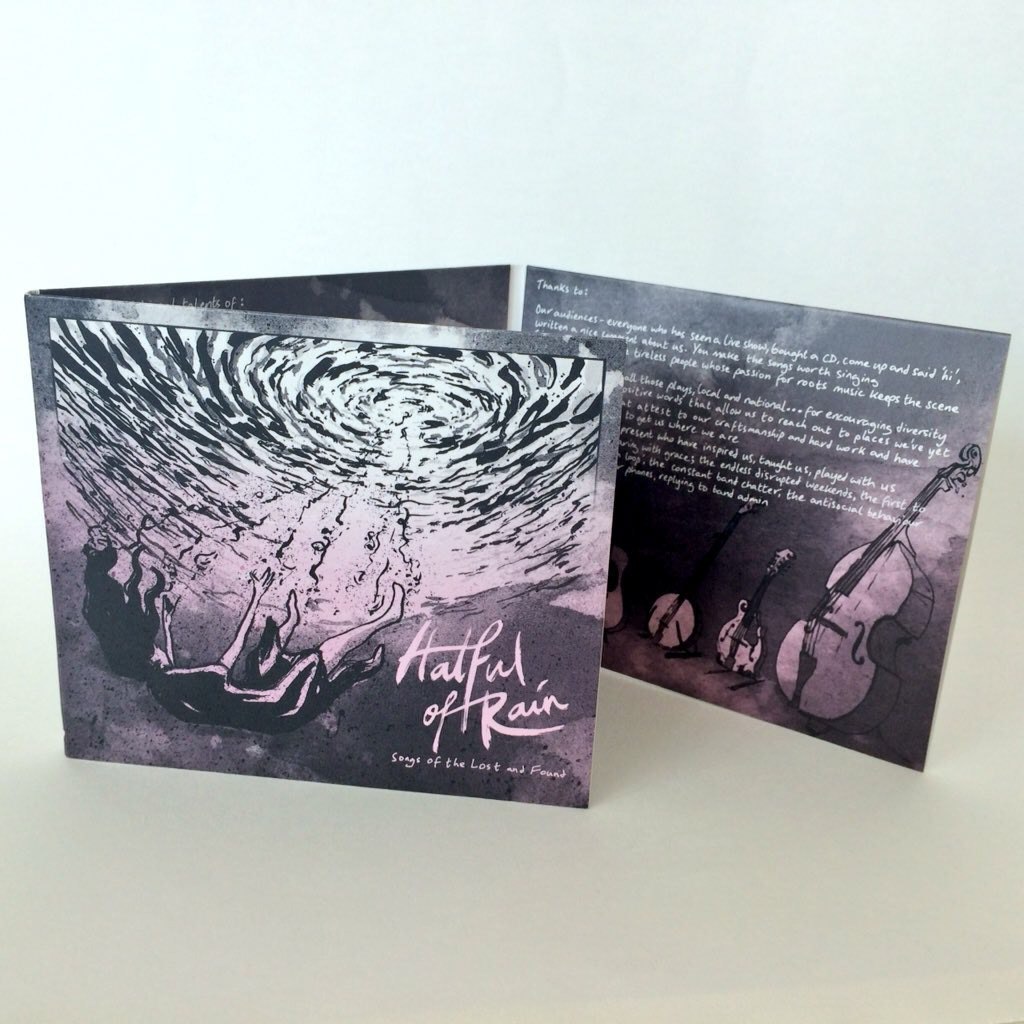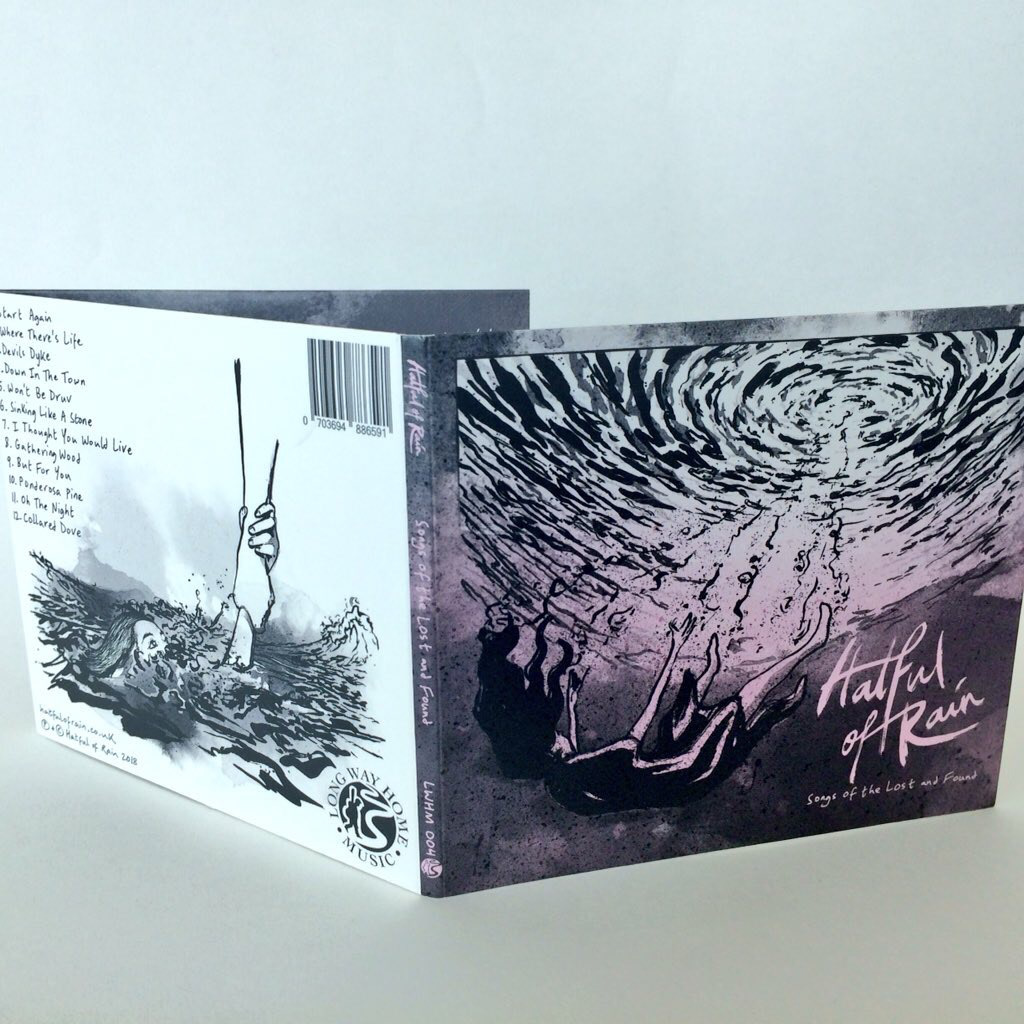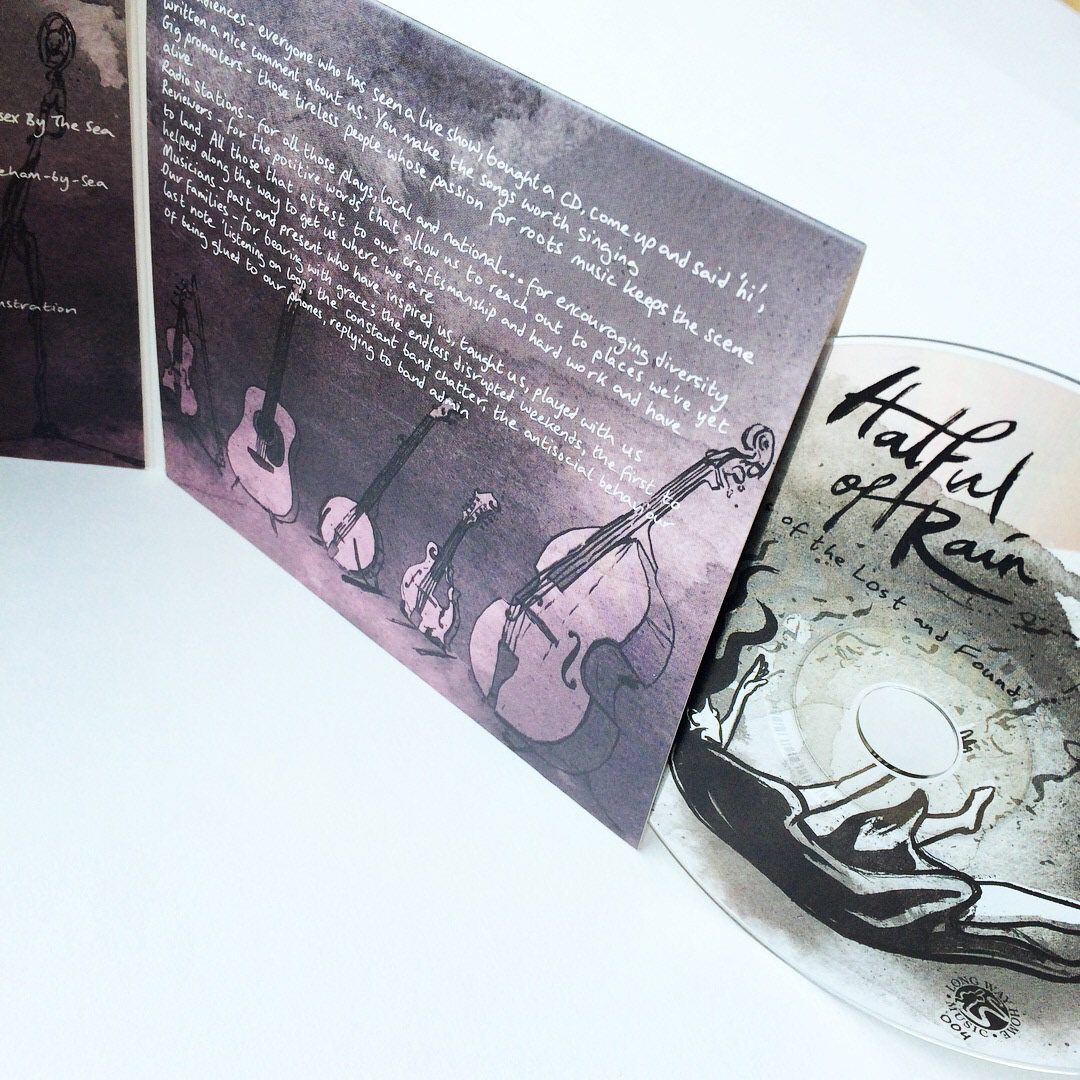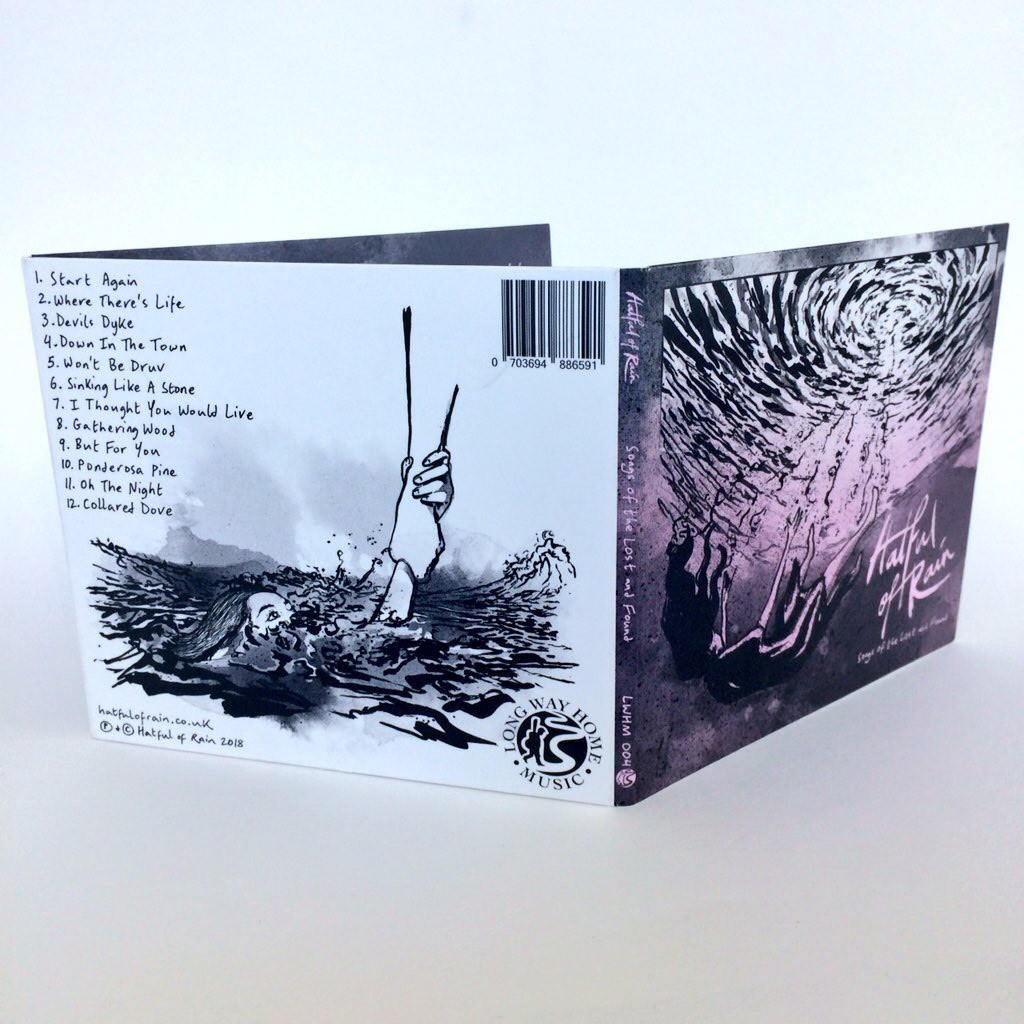 "We had seen an illustration of Scott's that we really liked and knew we definitely wanted something other than a photo for our album cover. We had no real idea of what we wanted, no real concept or image in mind. Scott came and listened to all the tracks we were recording and asked for some background info on the songs. He sketched up a dozen or so ideas and left us to pick the winner. They were all very different but retained his signature style. The process really helped us gather our thoughts on running order and album title. Scott was meticulous in detail, he happily tried various colour options and different fonts and text placing, happily pinging over possibilities until we felt we'd reached our goal. The final result really captures the mood of the album, the common themes of despair and resilience interweaving all tracks are perfectly realised via the illustrations of drowning and rescue. The new and more mature logo has been used to great effect on stage and on merchandise. Have had nothing but positive comments from our fans. Scott was also happy to work with us on our promotion campaign in run up to the release, he was able to quickly make email banners, 'sneak preview' shots, flyers, posters and various copies all to different specifications for Twitter/YouTube/Facebook. Little details like this are laborious, but make all the difference when trying to bombard the target audience with your product"
Chloë Overton, Hatful of Rain