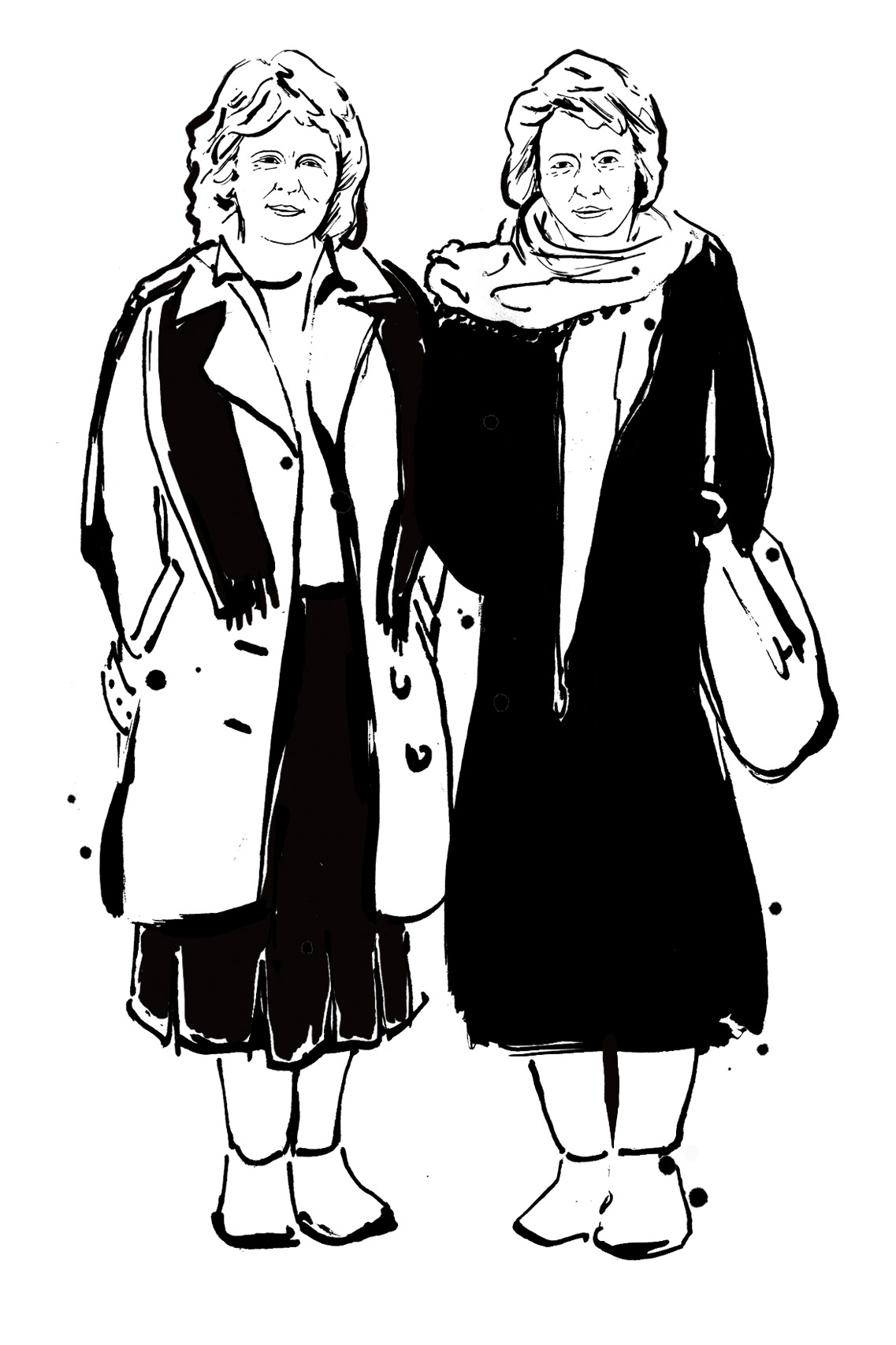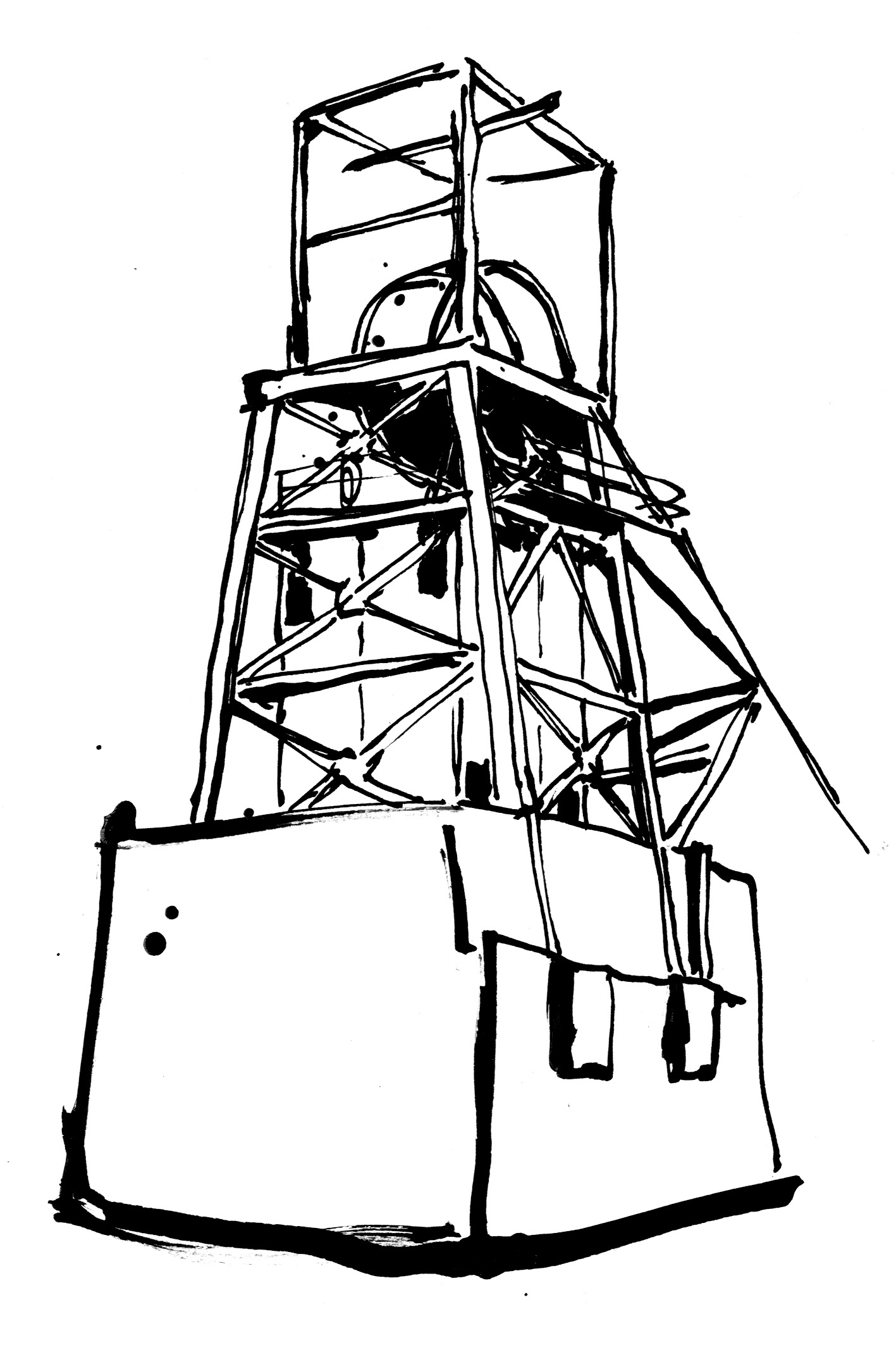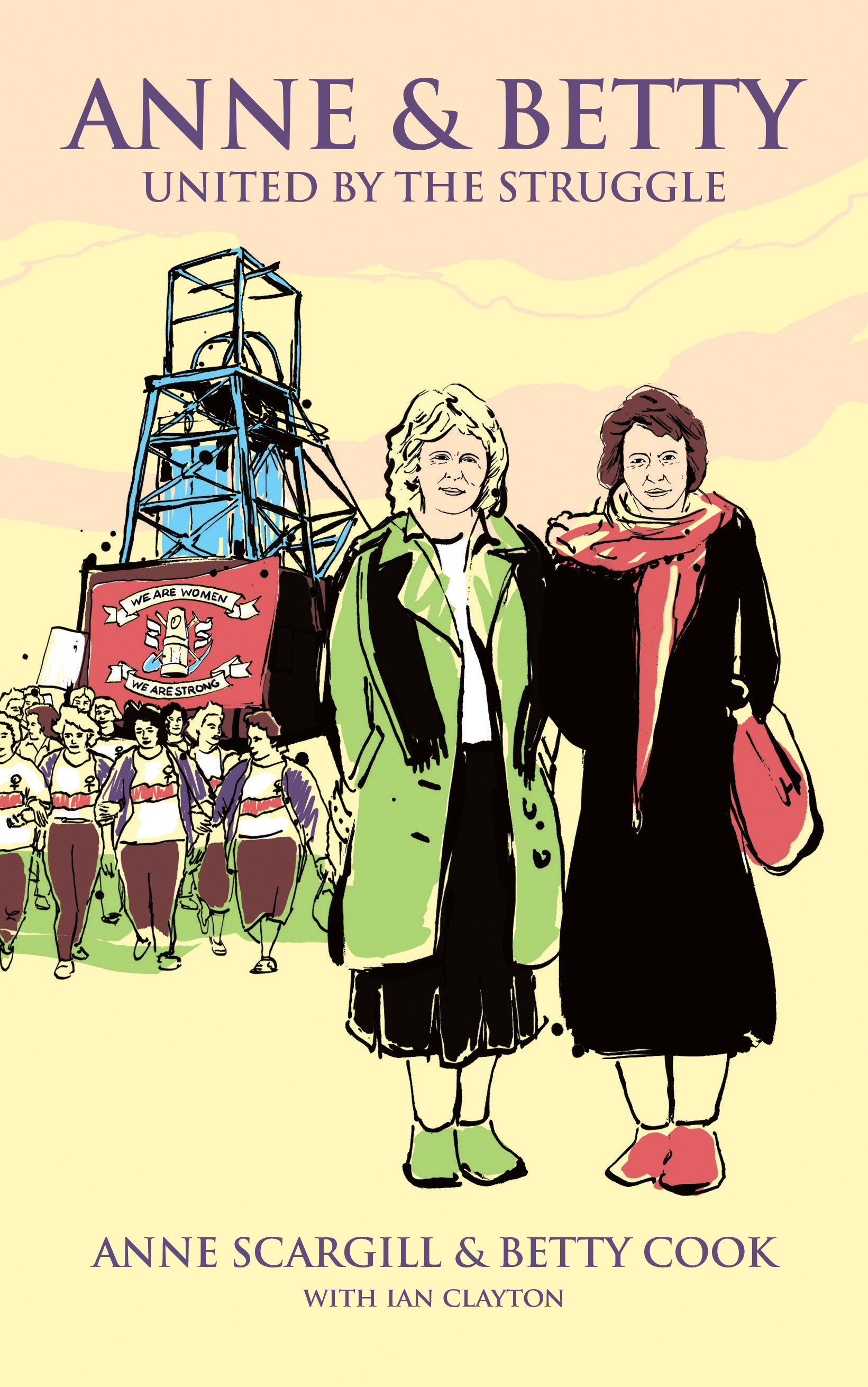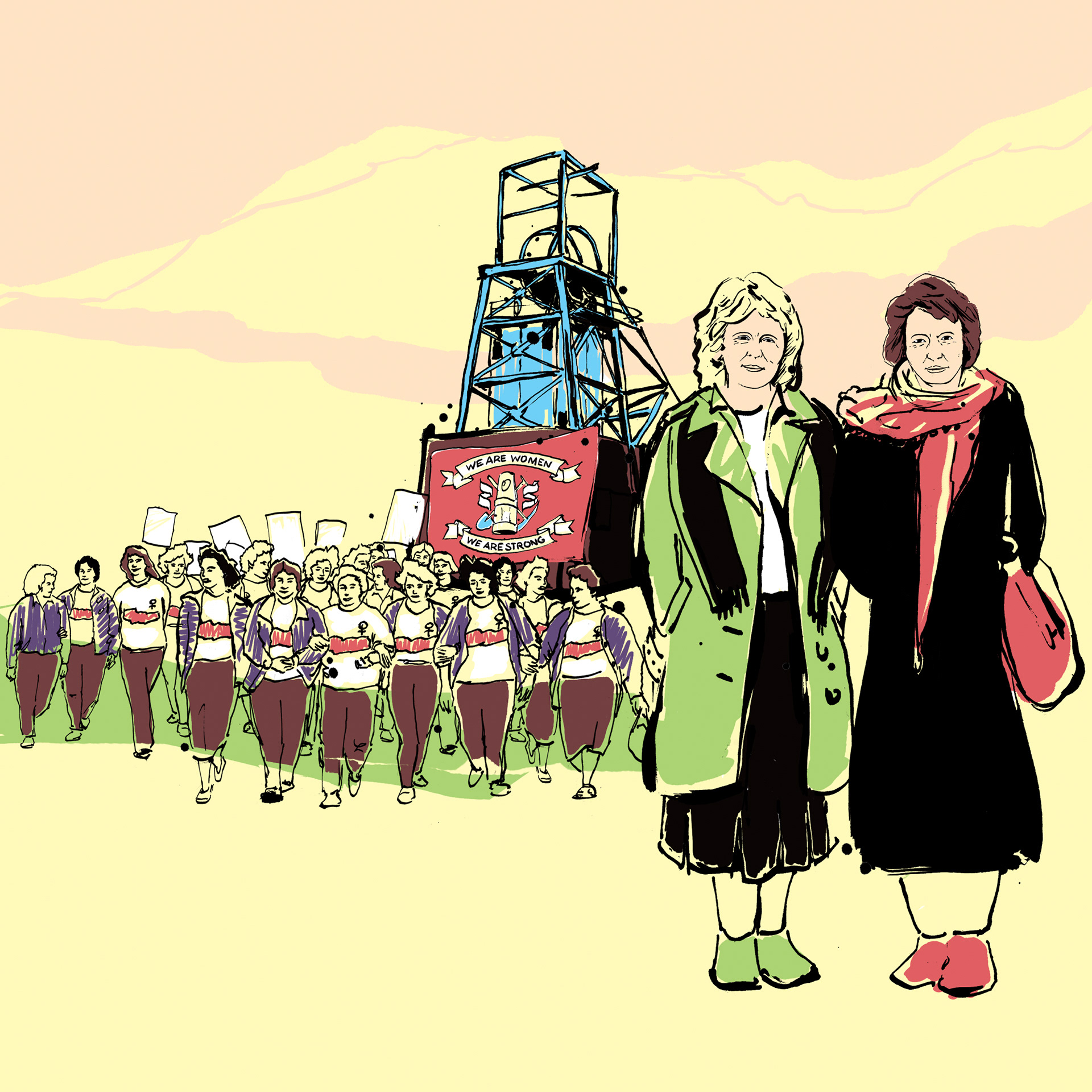 Book jacket commission for Route Publishing Ltd, an independent publishing house in the north of England whose titles "have been bestowed with Book of the Year Awards from Rolling Stone Magazine, Mojo, Rough Trade, Guardian, Northern Soul, Morning Star and Reader's Digest, and have been deemed worthy of being shortlisted for the James Tait Memorial Prize for Fiction, Penderyn Music Book Prize, NME Book Award, Association for Recorded Sound Collections Award and PEN Ackerley Prize."
'United By The Struggle' is the autobiography of Anne Scargill & Betty Cook, "daughters, wives and mothers of the coalfields who rose to prominence in the 1984/85 miners' strike as key members of the transformational Women Against Pit Closures movement," and who went on to become key figures in many other protest movement, and I was thrilled to be contacted to produce the book jacket for this publication. The commission involved the front cover illustration, developed through discussion with Route and with the option of this carrying over onto the back cover which I chose to do, as well as the overall design and layout. 
Advance copies are available to pre-order now and the book will be available through trade outlets from November 2020.
Here are some ink & colour portraits of Anne & Betty for the front cover with pit headgear and then other protestors in the background, followed by the finished design;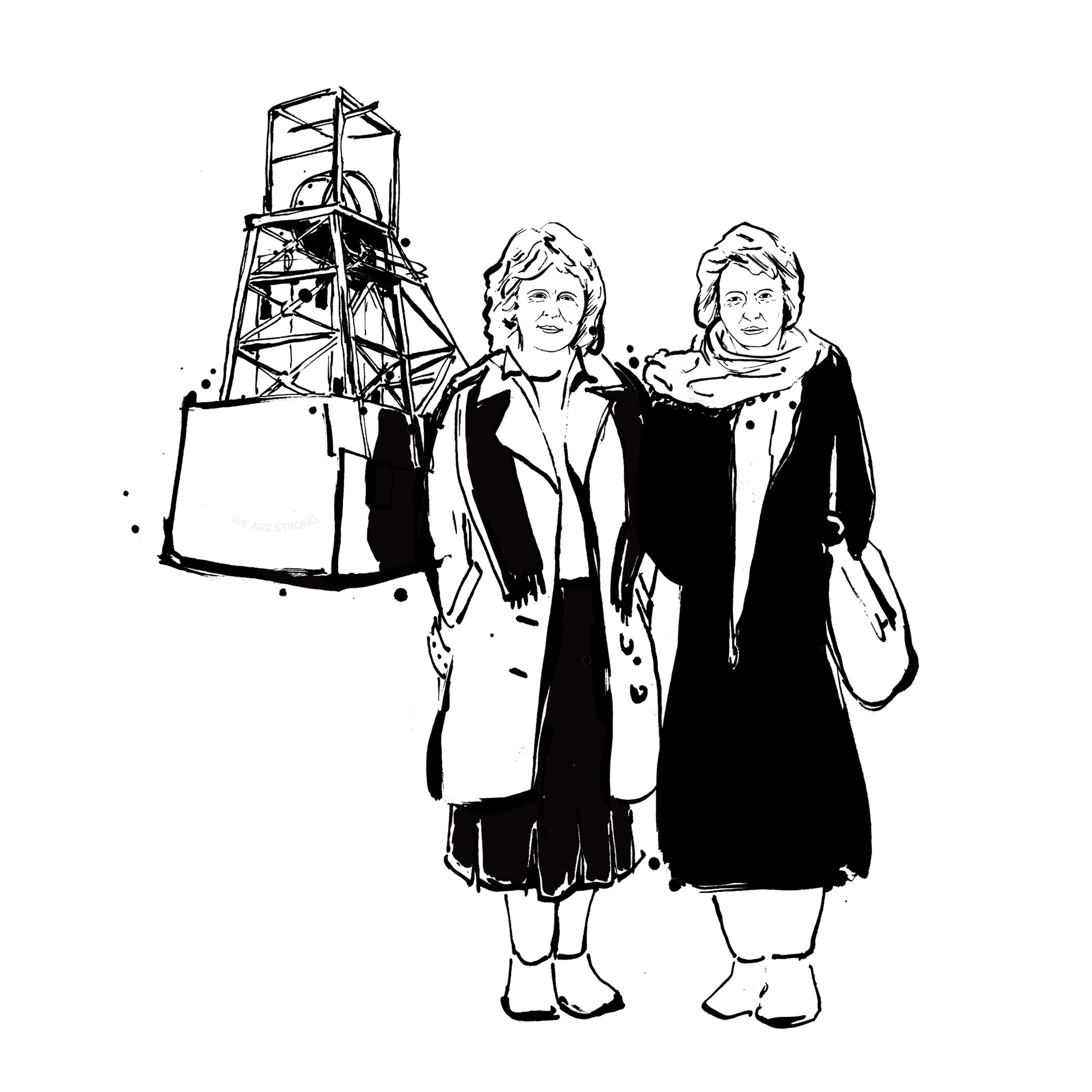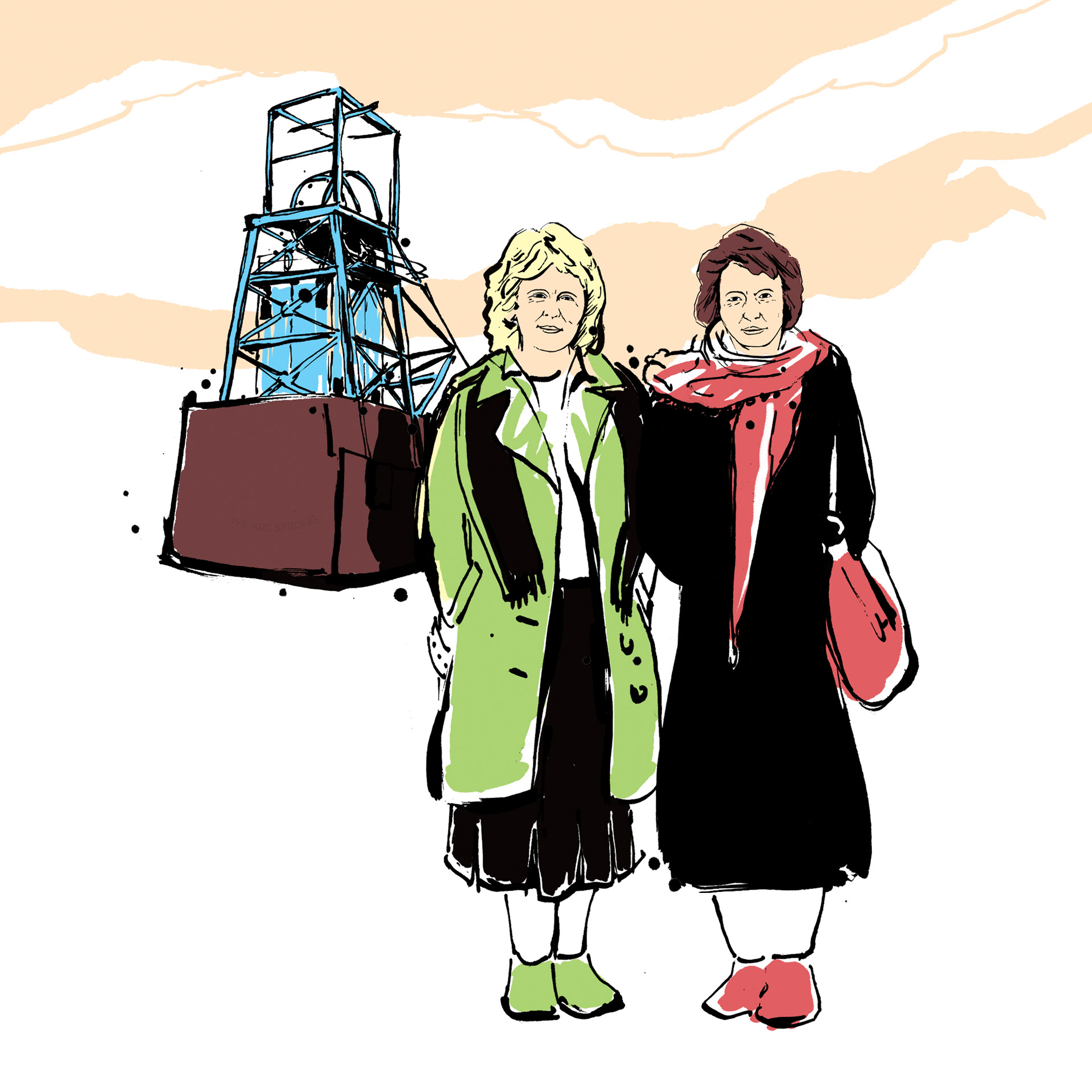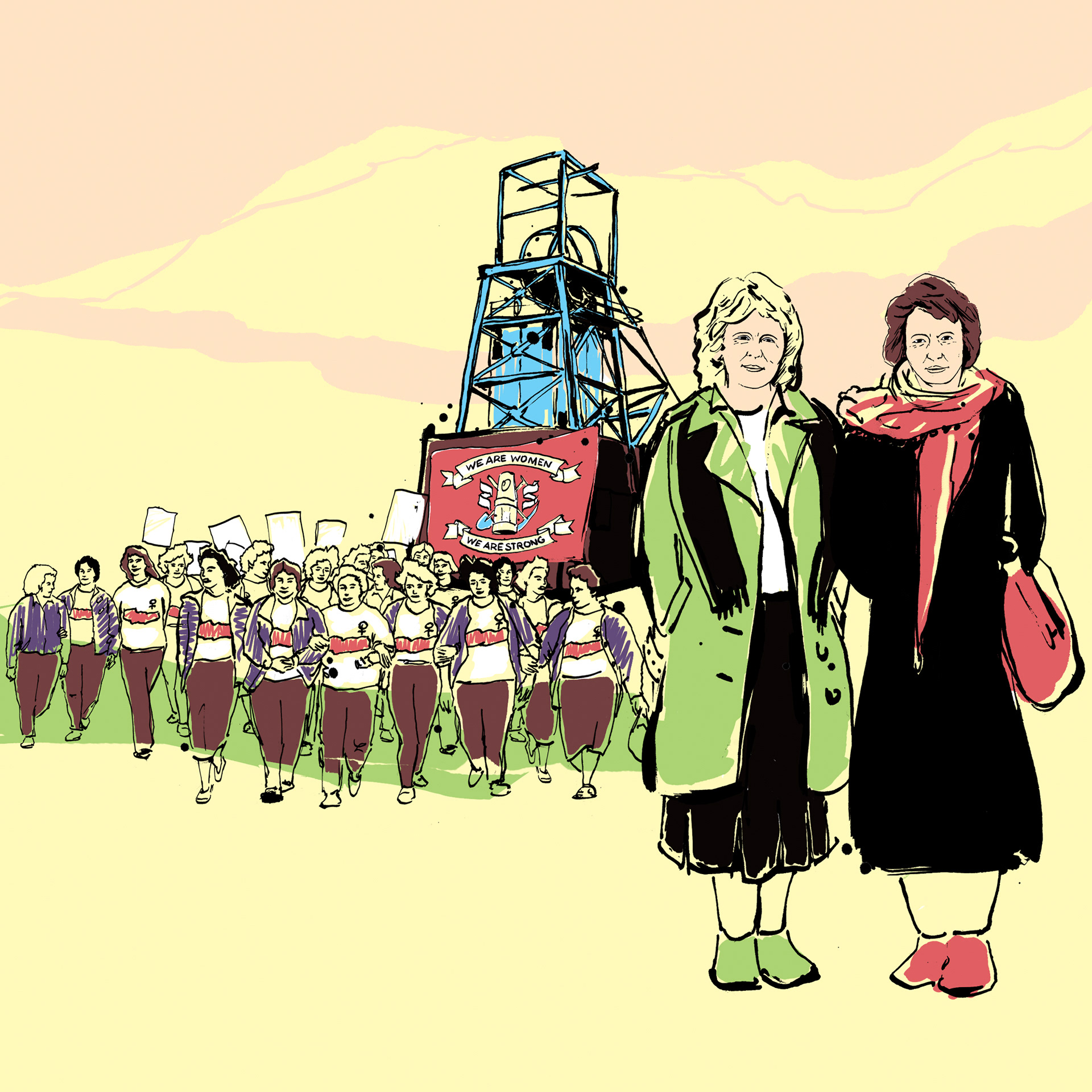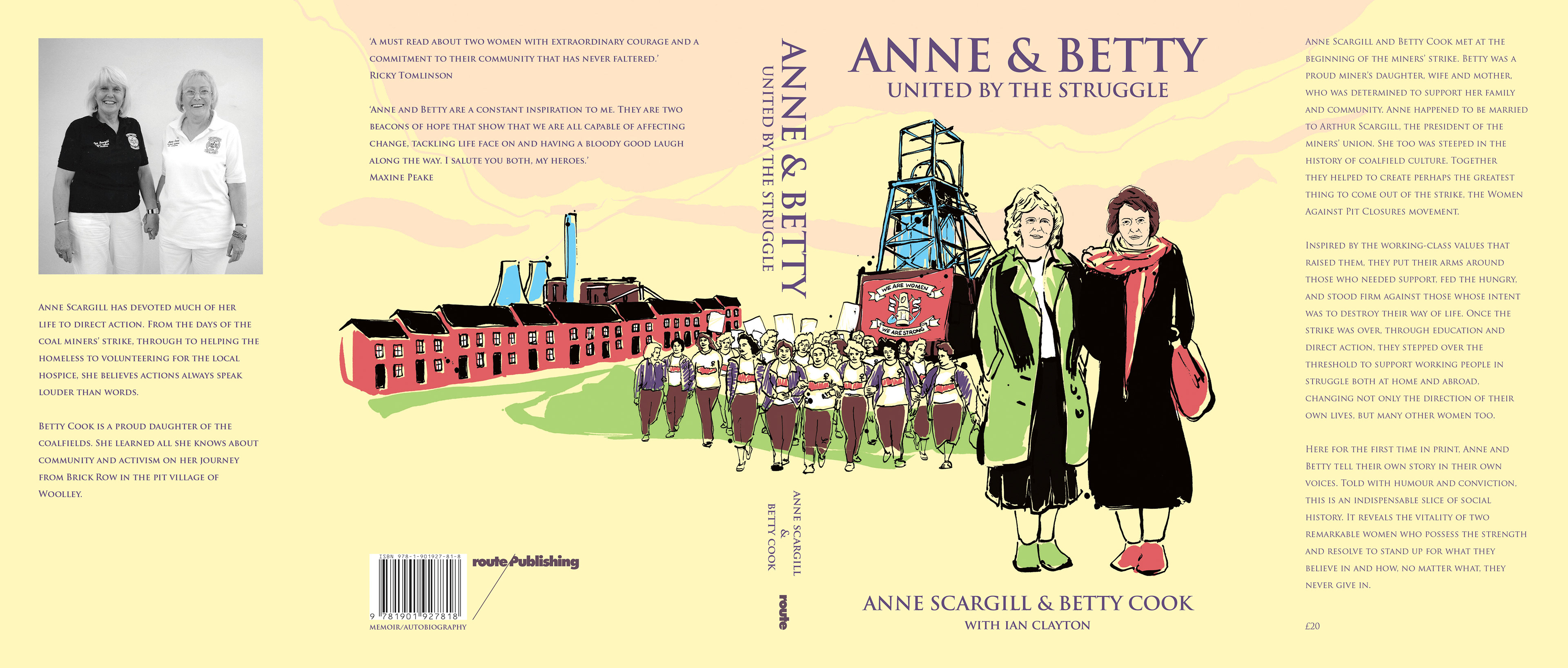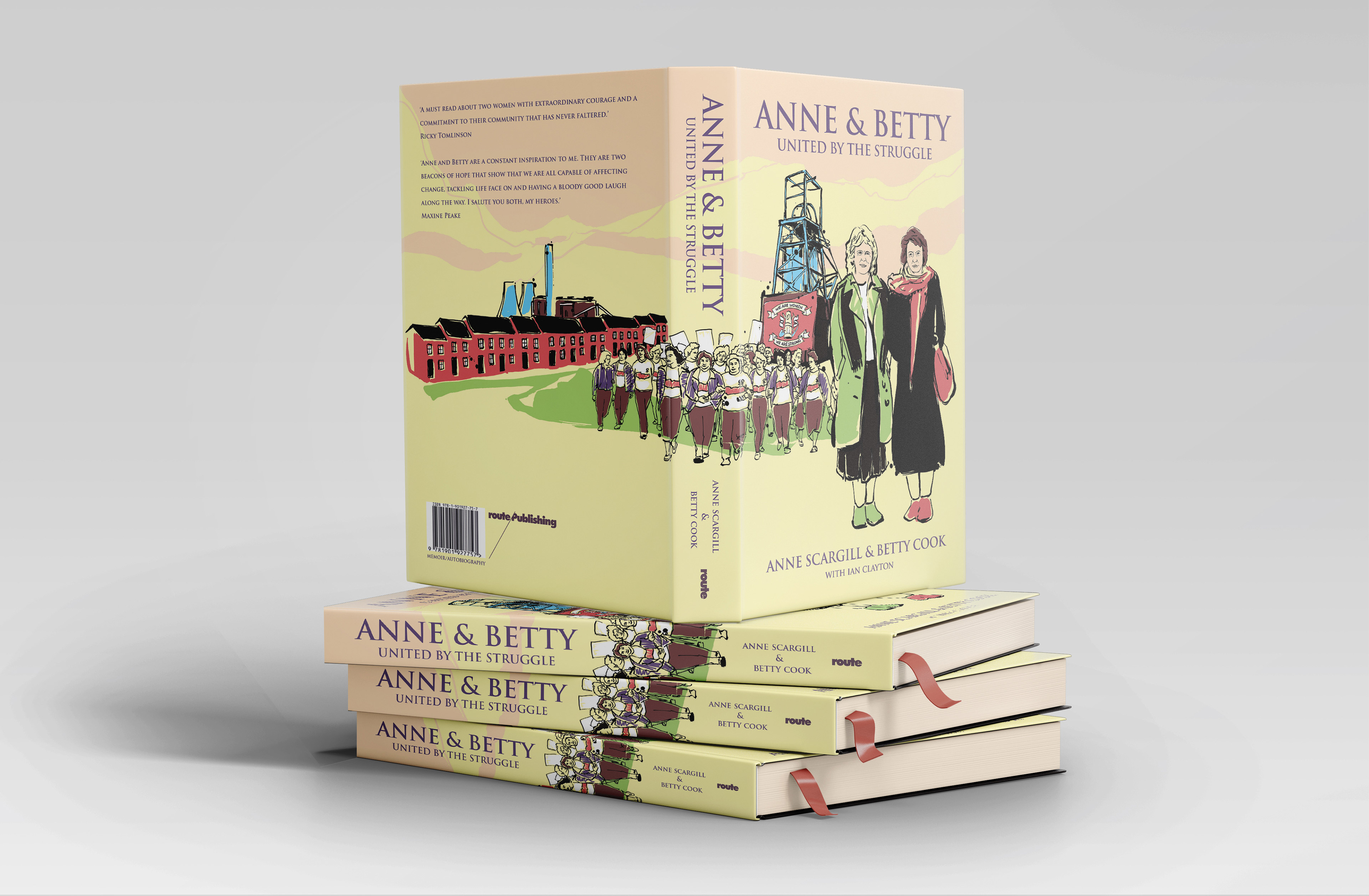 Below are the print ready files, the jacket and artwork for the foil blocking on the spine of the hardback book cloth, visible when the jacket is removed.


More information on the book can be found here;